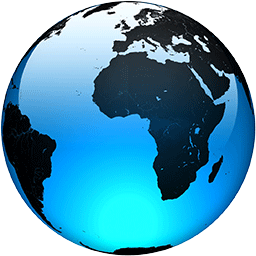 Virus fuels calls for sanctions relief on Iran, Venezuela

Published
MIAMI (AP) — From Caracas to Tehran, officials are calling on the Trump administration to ease crippling economic sanctions they contend are contributing to the growing death toll caused by the coronavirus pandemic.

The idea has gained support from prominent leftists in the U.S., including Democratic presidential candidate Bernie Sanders, who say throwing a financial lifeline to some of the United States' fiercest critics is worth it if lives can be saved.

"It's absolutely unconscionable to keep sanctions on at this moment," Jeffrey Sachs, director of the Center for Sustainable Development at Columbia University, said in an interview. "The only moral, sane and legal thing to do is stop the madness that is crippling other countries' health systems."

But almost in the same breath, the same officials in Iran have rejected U.S. offers of aid — a sign to critics that scapegoating and pride, not U.S. policies, are causing immense harm.

American companies have been blocked from doing business with Iran and Venezuela for almost two years, after the Trump administration unilaterally pulled out of Tehran's nuclear deal with world powers and launched a campaign seeking to oust Venezuela's socialist president, Nicolás Maduro, for allegedly committing fraud in his 2018 re-election.

The escalating restrictions have drastically reduced oil revenue in both countries and led to tensions that, in the case of Iran, culminated in a January drone strike that killed a top Iranian general.

U.S. officials have brushed aside the criticism, saying that the sanctions allow the delivery of food and medicine. But most experts say shipments don't materialize as Western companies are leery of doing business with either of the two governments.

"In most cases, compliance by banks...
Full Article