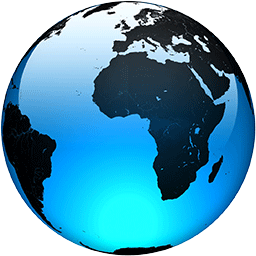 Wall Street shrugs, stocks rise even as Trump won't concede

Published
NEW YORK (AP) — A huge fear for Wall Street coming into this month was a contested U.S. presidential election, one that could drag the market through more painful uncertainty.

Now, more than a week after Election Day, President Donald Trump and his allies are challenging the results in a number of states that gave Joe Biden enough Electoral College votes to claim victory.

And yet the S&P 500 has shot up more than 8% this month, as of Thursday, to the edge of its record high. While Trump has leveled unsubstantiated claims of widespread voter fraud, professional investors don't see the president's tweets and legal actions ultimately changing the results.

"I'm a pretty conservative guy, and I've come to believe that Biden is going to be our president," said Barry James, portfolio manager with James Investment Research in Ohio. "It's just seemingly impossible that it would be anything other than that."

Biden's margins of victory in a handful of key states are wide enough that investors see it as a virtual lock that the Democrat will take the oath of office in January. It's not a repeat of 2000, when the election's results hung on a slim number of votes in a single state, Florida. In that case, the lack of a clear winner helped pushed the S&P 500 down 5% in about five weeks after Election Day before Al Gore conceded to George W. Bush.

So even though Trump is contesting this election, this is not the contested election that investors feared.

"The worst case wasn't President Trump wouldn't concede to the result," said Brian Jacobsen, multi-asset strategist at Wells Fargo Asset Management in Wisconsin. "The worst case was that it would end in a tie."

And after Trump exhausts all his legal avenues, the consensus on Wall Street is that...
Full Article