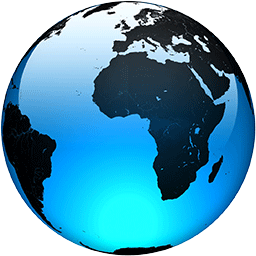 EXPLAINER: Why a plane's engine exploded over Denver

Published
The investigation into an engine explosion on a jetliner taking off from Denver is focusing on broken fan blades, a development reminiscent of a fatal failure on board another plane in 2018.

These and other recent engine failures raise questions over long-held assumptions about how long fan blades last and whether they are being inspected often enough.

A Boeing 777 operated by United Airlines had to make an emergency landing in Denver after one of its engines blew apart, spewing huge chunks of wreckage that landed in suburban neighborhoods. Passengers captured video of the crippled engine, wobbling and still on fire, as pilots made a safe return to the airport minutes after the plane bound for Hawaii took off.

WHAT HAPPENED?

U.S. officials said late Sunday that two fan blades in the Pratt & Whitney engine broke off. Experts said it is likely that one blade snapped first and chopped off the second. Federal Aviation Administration head Stephen Dickson said inspectors quickly concluded that inspections should be done more frequently for the type of hollow fan blades in certain Pratt & Whitney engines that are used on some Boeing 777s.

As a result, 69 planes and another 59 in storage were grounded in the U.S., Japan and South Korea, the only countries with planes using this particular engine. United, the only U.S. carrier with affected planes, said it grounded 24 Boeing 777s and 28 others will remain parked. Japanese regulators ordered Japan Airlines and All Nippon Airways to ground 32 planes, and South Korea's Korean Air and Asiana Airlines said Monday they will ground their Boeing 777s.

WHAT ARE INVESTIGATORS LOOKING INTO?

Safety experts said the investigation will focus on why the fan blades snapped — whether mistakes were made in manufacturing or...
Full Article