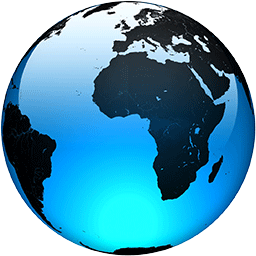 Business faces tricky path navigating post-Trump politics

Published
WASHINGTON (AP) — For more than a half-century, the voice emerging from the U.S. Chamber of Commerce's monolithic, Beaux Arts-styled building near the White House was predictable: It was the embodiment of American business and, more specifically, a shared set of interests with the Republican Party.

The party's bond with corporate America, however, is fraying.

Fissures have burst open over the GOP's embrace of conspiracy theories and climate change denialism, as well as its rejection of the 2020 election outcome. The most recent flashpoint was in Georgia, where a new Republican-backed law restricting voting rights drew harsh criticism from Delta Air Lines and Coca Cola, whose headquarters are in the state, and resulted in Major League Baseball pulling the 2021 All-Star Game from Atlanta.

Republicans were furious. Senate Minority Leader Mitch McConnell of Kentucky warned that their actions were "quite stupid," alienating "a lot of Republican fans." GOP strategists argued that they no longer needed corporate America's money to win elections as they try to rebrand as a party of blue-collar workers.

That extends an opportunity to President Joe Biden and congressional Democrats to find an ally in an unlikely place when the party has unified control of the federal government for the first time in a decade. Biden is pushing an ambitious $2.3 trillion infrastructure package that includes corporate tax increases — which the White House is characterizing to CEOs as upfront investments that will ultimately make companies more profitable.

"It's important for making the country more competitive," said Cedric Richmond, the White House's director of public engagement. "We think the plan is so important to the country that we are advocating and singing its praises to all businesses."

Commerce Secretary Gina...
Full Article