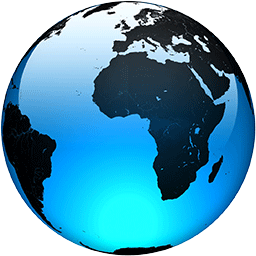 In South Texas, aging water system meets growing population

Published
McALLEN, Texas (AP) — On a scorching afternoon in South Texas, Sonia Lambert looked out at an open-air canal that carries mud-green water from the Rio Grande to nearby towns and farmland, losing much of it to evaporation and seepage along the way.

"That will be someone else's problem," Lambert said, referring to her upcoming retirement as head of an irrigation district near the U.S.-Mexico border.

In the Rio Grande Valley, a canal system designed more than a century ago for agriculture still delivers water to the region's lush farmland and fast-growing towns and cities. Today, the canals lose as much as 40% of the water they carry, waste that experts say could contribute to steep water shortages in coming decades as the population grows and climate change intensifies droughts.

"As this region continues to become drier due to climate change, water supplies will be greatly reduced," said Guy Fipps, a professor of irrigation engineering at Texas A&M University who has studied the water system since 1998.

State water officials predict that over the next 50 years, demand for water in the area's cities and towns will double. For decades, McAllen developed at a dizzying pace, with newcomers drawn to a large free-trade zone and jobs in health care, education and retail. Between 1990 and 2020, McAllen and the neighboring cities of Edinburg and Mission grew sixfold to nearly 871,000 people, according to the U.S. Census Bureau. Similarly, the Mexican cities of Reynosa and Matamoros across the border mushroomed after U.S.-owned assembly plants were established in the mid-1990s.

Further complicating matters is a 1944 treaty between the U.S. and Mexico that defines how the countries share water from the Rio Grande. Mexico is supposed to route 350,000 acre-feet of water every...
Full Article