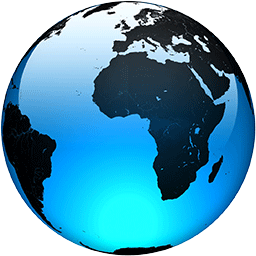 African nations, US decry racism against blacks in China

Published
JOHANNESBURG (AP) — African officials are confronting China publicly and in private over racist mistreatment of Africans in the Chinese city of Guangzhou, and the U.S. says African-Americans have been targeted too.

Some Africans in the commercial hub have reported being evicted or discriminated against amid coronavirus fears. And a U.S. Embassy security alert on Saturday said that "police ordered bars and restaurants not to serve clients who appear to be of African origin," and local officials have launched mandatory testing and self-quarantine for "anyone with 'African contacts.'"

That's in response to a rise in virus infections in Guangzhou, the U.S. said, adding that "African-Americans have also reported that some businesses and hotels refuse to do business with them." The U.S. statement is titled "Discrimination against African-Americans in Guangzhou."

A recent increase in virus cases in China has been largely attributed to people arriving from overseas.

For most people, the coronavirus causes mild or moderate symptoms, such as fever and cough. But for others, especially older adults and people with health problems, it can cause severe symptoms like pneumonia.

The police and public health bureau in Guangzhou on Tuesday told reporters that officials had responded to rumors that "300,000 black people in Guangzhou were setting off a second epidemic," which "caused panic." Officials said the rumor was untrue.

African diplomats in Beijing have met with Chinese foreign ministry officials and "stated in very strong terms their concern and condemnation of the disturbing and humiliating experiences our citizens have been subjected to," Sierra Leone's embassy in Beijing said in a statement Friday, adding that 14 citizens had been put into...
Full Article