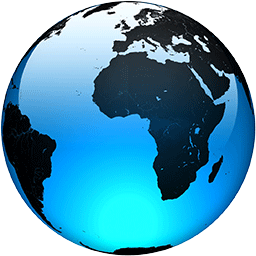 Fears of virus seem far away as stores reopen in rural US

Published
ROUNDUP, Mont. (AP) — Traffic got a little busier along Main Street, but otherwise, it was hard to tell that coronavirus restrictions were ending in the tiny Montana town of Roundup.

That's because it's largely business as usual in the town of 1,800 people. Nonessential stores could reopen as a statewide shutdown ended this week, but most shops in Roundup — the pharmacy, the hardware store, two small grocers — were essential and never closed.

A florist and a thrift shop reopened Monday, apparently two of the only stores that had to shut down at all. Bars and restaurants remain shuttered and getting takeout is still the only option until May 4, when they can open with restrictions.

Parts of the U.S. are starting to lift closures, and some of the quickest to do so have been rural states like Montana, Vermont and Alaska. The effects of the pandemic in small towns can seem a world away from cities grappling with overwhelmed hospitals, packed morgues and economies pushed to the brink.

The consequences of easing restrictions in rural communities won't be fully known for some time, and health officials said they will be watching closely for a resurgence of infections.

But for now, there's little doubt in places like Roundup that it was the right thing to do after weekslong stay-at-home orders.

"We don't have the fear of the virus. It's been more concern about our shut-ins and older people who can't come out," said Shannon Thompson, who works at the IGA supermarket.

The coronavirus is largely a distant threat that so far has touched few people here directly. Face masks are a novelty, and greetings often still come with a handshake.

Despite some grumbling that the lockdown was too harsh, most people cooperated, county commissioner Adam Carlson said.

.

..
Full Article