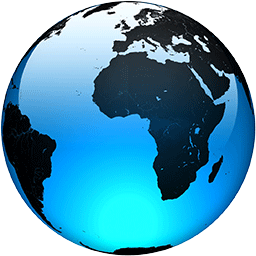 What you need to know today about the virus outbreak

Published
Europe's extensive social welfare net is showing signs of fraying under economic strain from the coronavirus, as protests erupted for a second day in Spain on Friday against layoffs by French carmaker Renault, while Italy's chief central banker warned that "uncertainty is rife."

India reported another record increase in cases and Pakistan a record number of deaths.

As cases steadily rise across Africa, too, officials who are losing the global race for equipment and drugs are scrambling for homegrown solutions.

In the U.S., sky-high unemployment was stoking fears the virus is doing deep and potentially long-lasting damage to the world's largest economy.

Here are some of AP's top stories Friday on the world's coronavirus pandemic. Follow APNews.com/VirusOutbreak for updates through the day and APNews.com/UnderstandingtheOutbreak for stories explaining some of its complexities.

WHAT'S HAPPENING TODAY:

— Stocks were off to a weak start on Wall Street on Friday, with traders worried that the U.S. and China could be headed for another confrontation. The S&P 500 was down 0.3% in the first few minutes of trading, but it was still headed for its third weekly gain out of the last four.

—- A debate in Congress over whether to extend $600 a week in federally provided benefits to the unemployed looks sure to intensify with the number of people receiving the aid now topping 30 million — one in five workers.

— South Africa says it has a backlog of nearly 100,000 unprocessed tests for the coronavirus, a striking example of the painful shortage of testing kits across Africa as cases steadily rise.

— Worshippers in Turkey have held their first communal Friday prayers in 74 days after the government reopened some mosques as part of its plans to relax...
Full Article