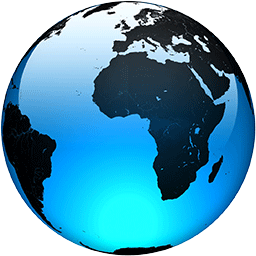 South Africans anxious over pause in use of J&J vaccines

Published
JOHANNESBURG (AP) — South Africa's decision to suspend the use of the Johnson & Johnson vaccine due to preliminary reports of rare blood clots has left the country without any shots as it struggles to combat an aggressive coronavirus variant.

South Africa has more than 1.5 million confirmed cases of COVID-19, including at least 53,000 deaths, representing more than 30% of all the confirmed cases in Africa's 54 countries. So far, it has only inoculated 290,00 health care workers, all with the J&J vaccine.

South Africa's plans to begin large-scale vaccinations next month are dependent upon deliveries of millions of doses of the Johnson & Johnson and the Pfizer-BioNTech vaccines. The government said it expects to vaccinate 40 million of the nation's 60 million people by February 2022.

The health minister said South Africa has not had any reports of blood clots in vaccine recipients, the issue that led the U.S. Food and Drug Administration on Tuesday to recommend a pause in the use of the J&J vaccine. Some health experts criticized South Africa's move to follow the U.S. at such a critical juncture.

"I had expected the government in South Africa not to be perturbed by the findings from the U.S. I expected that there would not be any disruption," Mosa Moshabela, professor of public health at the University of KwaZulu-Natal, told The Associated Press. "Johnson & Johnson is our only (vaccine) option currently. I really did not expect that we would need to pause."

He said it's likely that South African health officials will be able to resume use of the J&J vaccines soon, although the disruption could contribute to vaccine hesitancy.

The National Health and Allied Workers, however, welcomed the pause to ensure the J&J's product is safe, union...
Full Article