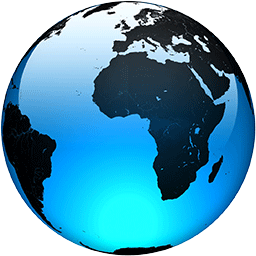 The Latest: Fan fit for a queen gets noticed in heat wave

Published
PARIS (AP) — The Latest on the record-breaking heat wave hitting Europe (all times local):

7:30 p.m.

Talk about winning the product placement lottery.

A photograph of Britain's Queen Elizabeth II greeting new Prime Minister Boris Johnson on Wednesday showed a tower-like fan standing out against the delicate gilt-edged décor at Buckingham Palace.

Eagle-eyed editors and style gurus on Thursday identified the distinctive machine helping the monarch to keep cool as a Dyson model that costs about 350 pounds ($436). The fan's performance was discussed while people had fun repurposing the photo on social media.

Buckingham Palace is in the second year of a 10-year renovation after a Treasury report concluded the building's infrastructure was in danger of a catastrophic failure.

___

7:05 p.m.

France's interior minister warned as the country suffered through another heat wave that drownings across the country are up 30% this month compared to last July.

Interior Minister Christophe Castaner linked France's 60 drowning deaths so far this month indirectly to the current heat wave.

Castaner noted a rise in people drowning in unguarded bodies of water as they seek relief from high temperatures. He says some victims suffer thermal shock when they jump from hot air into cold water.

French emergency services reported a spike in calls Thursday, when Paris had a new all-time high temperature of 42.6 degrees Celsius (108.7 F).

Thousands of people died of heat-related causes during a 2003 heat wave.

___

6:55 p.m.

Germany's National Meteorological Service says a new national high temperature record has been set for the third time in a day.

The meteorological service said the temperature reached 42.6 degrees Celsius (108.7 F) in the...
Full Article