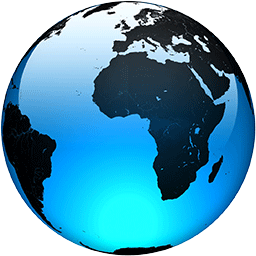 Irish bishops petition government to lift ban on religious gatherings

Published
Rome Newsroom, Oct 30, 2020 / 12:01 pm (CNA).- Irish bishops met with the prime minister this week to petition the government to lift the current coronavirus restrictions on public worship as soon as possible.

"We have been doing everything possible to keep our church buildings safe, and there is no evidence that the church buildings and church worship have actually been a source of contagion or spreading the infection, so I have to say that I was disappointed and I said that to the Taoiseach," Archbishop Eamon Martin of Armagh said in a radio interview Oct. 30, after the meeting.

Public worship has been suspended in the Republic of Ireland since Oct. 7 due to an Irish government decree that placed the entire country under "Level 3" restrictions as a result of an increase in coronavirus cases. It is the second time that public Masses in Ireland have been suspended this year.

Archbishop Martin, Archbishop Diarmuid Martin of Dublin, Archbishop Michael Neary of Tuam, Archbishop Kieran O'Reilly of Cashel and Emly, and Bishop Dermot Farrell of Ossory met with Taoiseach Micheál Martin Oct. 28 to express their "great desire to return to worship as soon as possible."

"The Archbishops emphasised that they are fully supportive of the Public Health messages but highlighted that the coming together in prayer and worship, especially for Mass and the Sacraments, is fundamental to Christian tradition and a source of nourishment for the life and well-being of whole communities," according to a statement from the Irish bishops' conference.

In the meeting, the bishops also stressed the "mammoth effort that has been made by priests and volunteers at parish level to ensure that gatherings in Church are as safe as possible," as well as the "importance of gathering for worship as a source of consolation and hope at Christmas time."

"We were hopeful when we left," Martin said in an interview with LMFM Radio Oct. 30. "I'm hopeful that the Taoiseach will now bring our message to the cabinet … and the further health authorities."

The Irish government has yet to announce any changes to the coronavirus restrictions, which are currently at "Level 5".

Bishops in France also met with their prime minister on the eve of France's second lockdown to discuss security measures regarding the coronavirus as well as the attack on Notre-Dame de Nice.

Archbishop Éric de Moulins-Beaufort of Rhiems, president of the French bishops' conference, and Archbishop Michel Aupetit of Paris met with Prime Minister Jean Castex in Paris Oct. 29.

Arcbhishop Moulins-Beaufort had written to French President Emmanuel Macron earlier this week requesting that public worship be allowed to continue during France's lockdown and that Catholics would be allowed to visit cemeteries for All Souls' Day.

The bishop also requested that the French government allow Catholic chaplaincies in hospitals, nursing homes, and prisons to continue to take place during the lockdown.

Other French bishops spoke out on social media. Bishop Marc Aillet of Bayonne wrote on Twitter Oct. 28: "It seems to me that freedom of worship is at stake, especially since schools remain open."


Le Président n'a rien dit sur les lieux de culte, mais Mgr de Moulins Beaufort lui a écrit hier pour lui demander qu'en cas de confinement, les célébrations cultuelles demeurent. Il en va, me semble-t-il, de la liberté de culte, d'autant que les écoles restent ouvertes.

— Mgr Marc Aillet (@MgrMAillet) October 28, 2020
France's lockdown went into effect Oct. 30 and will last until at least Dec. 1. Under the current restrictions, people are not permitted to go 1 kilometer beyond their homes, except for essential work or medical reasons. All non-essential businesses, including restaurants, are closed, but schools will remain open.
La Croix has reported that the French Minister of the Interior Gérald Darmanin specified in a video conference with religious leaders Oct. 28 that churches will be allowed to remain open, however all religious ceremonies throughout the country, including public Masses, weddings, and funerals will be suspended from Nov. 2 until at least Dec. 1.
The French bishops' conference and local dioceses have not made any official announcements, except to clarify that All Saints' Day Masses will be allowed to take place.
Europe is currently experiencing a second wave of coronavirus cases which has led Italy and Spain to impose curfews and Germany to close all bars and restaurants for one month.
More than 1 million people have tested positive for COVID-19 in France, where 35,823 people have died after contracting the coronavirus, according to the John Hopkins Coronavirus Resource Center.
Following the Oct. 29 terrorist attack at Notre-Dame de Nice, a spokesperson for the French Bishops' Conference, Vincent Neymon, argued for the importance of France's churches to remain open for Christians.
"To close the churches would be to bend one's knee in the face of this threat which seeks to sow anxiety among our compatriots," Neymon said in a radio interview with RTL.
Full Article