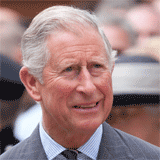 Royal Shade!! Queen Elizabeth II Reportedly Called Camilla Parker Bowles A 'Wicked Woman' — After 'Several Martinis'!
All families have drama, even the royal ones! And thanks to Tom Bower's new biography, Rebel Prince: The Power and Passion and Defiance of Prince Charles, fans are getting some insider deets about the..
Perez Hilton
Queen Called Camilla A 'Wicked Woman' After Drinking One Too Many Martinis
Queen Elizabeth never approved of Camilla Parker Bowles! In a new biography by by British investigative journalist Tom Bower, the author reveals what the monarch really thought about Prince Charles'..
Radar Online
A new biography of Prince Charles details his supposed travel demands, and some of them are pretty intense. Buzz60's Nathan Rousseau Smith has more.


Source: Buzz60 -



According to a report by Us Weekly, Queen Elizabeth called Camilla Parker Bowles a 'wicked woman' in a new biography about Prince Charles. An excerpt from REBEL Prince: The Power, Passion and Defiance..


Source: Wochit -



The world has been obsessed with the fairytale couple ever since they tied the knot over 6 years ago.


Source: MarieClaire -



Prince Harry and Meghan Markle just revealed a yummy new detail about the royal wedding! According to Kensington Palace, the pair chose pastry chef Claire Ptak, the owner of London-based Violet Cakes,..


Source: Wochit Entertainment -



What did Queen Elizabeth really think about her son Prince Charles's affair with Camilla Parker Bowles


Source: People -


The 5 craziest claims about Prince Charles from the upcoming book 'Rebel Prince'
Controversial author Tom Bower profiles the heir to the British throne in 'Rebel Prince.' Here are its most noteworthy claims.
Delawareonline
Also reported by •USATODAY.com
'Rebel Prince' the new book about Prince Charles
Did Prince William call upon his grandmother Queen Elizabeth II for help smoothing things over between his father Prince Charles and his parents-in-law, Michael and Carole Middleton?
USATODAY.com
The Royal Four at Westminster Abbey for Commonwealth Day
Meghan Markle attended what's considered to be her most high profile official royal event today as the Queen celebrated Commonwealth Day at Westminster Abbey. Prince Charles and Camilla were there,..
Lainey Gossip
Meghan Markle Steps Out with Prince Harry for First Official Event with Queen Elizabeth II!
Meghan Markle appeared for the first time at an official event with Queen Elizabeth II! The 36-year-old former Suits actress joined her fiancé Prince Harry and other senior members of the royal..
Just Jared