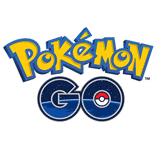 Alolan Pokémon are coming to Pokémon Go
Polygon
Augmenting Marketing Channels onto the Blockchain Provides an Immersive, Creative Experience for Users
AR will happen…and it will happen in a big way, and we will wonder when it does, how we ever lived without it. Like we wonder how we lived without our phone today. –Apple CEO Tim Cook It started..
The Merkle
We get a quick first look at Battlefield V, Jake Gyllenhaal might be in a Spider-Man movie after all, and Pokémon Go is getting some new pocket monsters.


Source: IGN - Affiliate -



TOKYO — Pokémon fans are lit online over alleged leaks of a possible new online-driven Poke-title that might be coming to the Nintendo Switch. It all goes back to when game industry scoopster..


Source: TomoNews US -



Extension That Can Delete Cookies in Your Browser


Source: Wochit Tech -



Be afraid. Thanos is coming to Fortnite. Plus Arrested Development season 5 drops this month on Netflix and Pokémon Go Fest will happen again.


Source: IGN - Affiliate -



Are You Ready for Apple's Wireless VR Headset? A source familiar with Apple's plans claimed The report from CNET said the headset, codenamed T288, will have an 8K display for both eyes and is..


Source: Wibbitz Top Stories -


Niantic is going to crowdsource AR maps
It seems clear that Niantic always had broader plans than simple casual gaming. The Google-supported startup's 2016 title Pokémon GO is largely considered a major factor in helping to mainstream..
TechCrunch
Niantic is building AR maps with help from 'Pokémon Go' players
Niantic may have split from Google years ago, but there's a little bit of Google culture left -- namely, the Maps part. The developer told Reuters that it's planning to create 3D augmented reality maps..
TUAW
Also reported by •engadget
Niantic is attempting another Pokémon Go Fest
Let's hope the developers behind Pokémon Go have learned their lesson. Niantic is hosting another Pokémon Go Fest in Chicago – one year after the first Pokémon Go Fest made headlines for being..
Mashable
After disastrous debut, 'Pokemon Go' Fest returns to Chicago this summer
Last year's 'Pokémon Go' Fest was a disaster, but Niantic is giving it another go. It just announced it's bringing the event back to Chicago this summer. 'Pokémon Go' Fest 2018 takes..
ChicagoTribune
Pokémon Go Fest returns this summer
Polygon
Niantic details this year's 'Pokémon Go' events
Last year, Niantic hosted a day-long Pokémon Go festival in Chicago with 20,000 diehard fans of the smash hit mobile game. Unfortunately, it was a disaster, with both the local data networks,..
engadget
Also reported by •TUAW