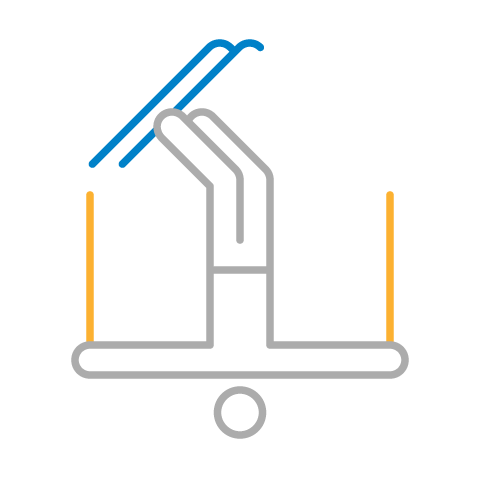 How An Average American Skier Managed To Scheme Her Way Into The Olympics
Elizabeth Swaney's two qualifying runs in the women's freestyle skiing halfpipe event on Monday raised questions about how she became an Olympian. She barely got any air, finishing in last place.
NPR
Winter Olympics 2018: Canada's Sharpe wins gold in women's halfpipe
Watch the gold medal-wining run from Canada's Cassie Sharpe in the women's freestyle skiing halfpipe.
BBC Sport
Also reported by •Newsday
American freestyle skier David Wise came through in the clutch to earn his second-straight gold medal in the men's halfpipe. Fellow American Alex Ferrieria took silver.


Source: Sports Illustrated -



The PyeongChang Olympics featured women's freestyle skiing and a lot of ice dancing on Monday night. The coverage saw NBC and NBC Sports Network's combined coverage tick up for the second night in a..


Source: Wochit Entertainment -



A Swiss freestyle skier bodged a trick and landed painfully on the lip of the halfpipe at the Winter Olympics on Tuesday.In halfpipe skiing, athletes are judged by the quality of tricks they perform..


Source: Wochit -



Belarus president Alexander Lukashenko complains to the IOC after Anton Kushnir fails to qualify for the men's aerials final


Source: Reuters - Sports -



Freestyle skiers have been friends since 1st grade


Source: WPTZ -


What's on TV: 'Thor: Ragnarok,' 'Metal Gear' and 'Walking Dead'
As the Winter Olympics continue (expect plenty of speedskating, bobsled, hockey and freestyle skiing), we're ready for the return of The Walking Dead. There's also a new Metal Gear game out, Survive,..
TUAW
Also reported by •engadget
Winter Olympics: Katie Summerhayes gives tearful interview after slopestyle
An emotional Katie Summerhayes admits an injury affected her performance as she finished seventh in the freestyle skiing slopestyle final.
BBC Sport
Search this site and the web: