Channel 4
British free-to-air television channel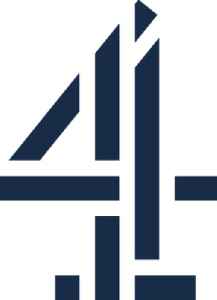 Channel 4 is a British public-service free-to-air television network headquartered in London, United Kingdom. The channel was established to provide a fourth television service to the United Kingdom in addition to the licence-funded BBC One and BBC Two, and the single commercial broadcasting network ITV. It began transmission on 2 November 1982. Although largely commercially self-funded, it is ultimately publicly owned; originally a subsidiary of the Independent Broadcasting Authority (IBA), the station is now owned and operated by Channel Four Television Corporation, a public corporation of the Department for Digital, Culture, Media and Sport, which was established in 1990 and came into operation in 1993. In 2010, Channel 4 extended service into Wales and became a UK-wide television channel.


You Might Like
UK's Johnson replaced by ice block in TV debate, Conservatives cry foul
British broadcaster Channel 4 represented Prime Minister Boris Johnson with a block of melting ice in a prime-time election debate on the environment on Thursday, prompting his Conservative Party to..
Reuters - Published
BBC and ITV Join Forces to Take On Netflix
by Adam Yardley - Anyone used to watching traditional UK television will likely already be aware that two of the biggest names in broadcasting, BBC and ITV, have been competing against each other for..
One News Page Staff - Published
Search this site and the web: