BP
British multinational oil and gas company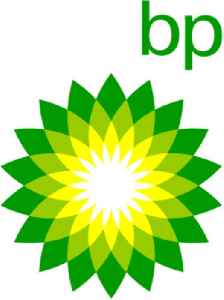 BP plc is a multinational oil and gas company headquartered in London, United Kingdom. It is one of the world's seven oil and gas "supermajors", whose performance in 2012, made it the world's sixth-largest oil and gas company, the sixth-largest energy company by market capitalization and the company with the world's 12th-largest revenue (turnover). It is a vertically integrated company operating in all areas of the oil and gas industry, including exploration and production, refining, distribution and marketing, petrochemicals, power generation and trading. It also has renewable energy interests in biofuels, wind power, smart grid and solar technology.


White House to roll back curbs on methane

The Trump administration on Thursday will roll back regulations aimed at reducing emissions of the potent greenhouse gas methane from oil and gas operations, its latest move to unwind environmental..
Credit: Reuters - Politics Duration: 01:42
Published
4 dead after consuming spurious liquor in Amritsar

Four people allegedly died after consuming spurious liquor in Punjab's Amritsar on July 30. The incident took place in Muchhal village of Amritsar. The police investigation is underway in this regard...
Credit: ANI Duration: 01:16
Published
You Might Like



10 years after BP spill, companies drill deeper

Ten years ago, an oil rig explosion killed 11 workers and unleashed an environmental nightmare in the Gulf of Mexico. Now, companies are drilling in even deeper waters where the payoffs can be huge but..




USATODAY.com - Published





Gulf Coast transformed 10 years after BP spill

The Deepwater Horizon disaster has reshaped the Gulf Coast with a flood of post-spill spending across five states. (April 16)  




USATODAY.com - Published





BP Pledges to Cut Emissions to Zero but Offers Few Details

It is the first oil giant to make a zero-emissions climate pledge that covers the burning of fuel it extracts.




NYTimes.com - Published





Climate protests shut BP's London headquarters on CEO's first day

Climate protesters forced BP to temporarily shut down its London headquarters on Wednesday, the first day in office for the oil and gas company's new CEO Bernard Looney.




Reuters - Published





Police arrest nine people after protest at BP's London HQ

British police arrested nine people after climate change protesters temporarily shut down BP headquarters in London on Chief Executive Bernard Looney's first day in office.




Reuters - Published





U.S. Supreme Court leans toward BP unit in Montana Superfund case

U.S. Supreme Court justices on Tuesday appeared inclined to shield a unit of British oil major BP Plc from claims seeking a more extensive cleanup of a Superfund hazardous waste site in Montana than..




Reuters - Published





BP cries foul in massive oil spill settlement

Is BP backpedaling on a settlement with oil spill victims, or are some Gulf Coast businesses exploiting BP?




CBS News - Published





2010: Blowout: The Deepwater Horizon Disaster

A survivor recalls his harrowing escape; plus, a former BP insider warns of another potential disaster




CBS News - Published




The lawyer who made BP pay

Mike Moore explains how he got a $20 billion settlement to help pay for the Gulf oil spill. Now he wants to do the same with opioid manufacturers.




CBS News - Published




Despite Their Promises, Giant Energy Companies Burn Away Vast Amounts of Natural Gas

Exxon, Marathon, BP and others are flaring natural gas, a wasteful practice with consequences in the fight against climate change, at a record pace. 




NYTimes.com - Published





Over a Barrel, Saving the Children, Quarterback Guru

Is BP backpedaling on a settlement with oil spill victims, or are some Gulf Coast businesses exploiting BP; and, Morley Safer interviews the "QB Guru" who says the new norm to get to the NFL as a..




CBS News - Published




Worker dies after fall at BP Whiting, Indiana refinery: source

A contract worker died after falling from a scaffold at BP Plc's 430,000 barrel-per-day (bpd) Whiting, Indiana, refinery on Wednesday, a source familiar with the accident said.




Reuters - Published





House approves bill to bar oil drilling off U.S. coasts

Lawmakers said the bills would protect U.S. coasts from drilling that can pollute crucial waters — and lead to disasters such as the 2010 BP spill in the Gulf of Mexico




CBS News - Published





BP evacuates non-essential staff from four Gulf of Mexico oil platforms

BP on Friday evacuated non-essential staff from its four operated offshore oil production platforms in the U.S. Gulf of Mexico, joining several other firms taking similar steps.




Reuters - Published





UK will not escort all its ships near Iran, does not want to escalate tensions -source

Britain does not intend to escort every British-flagged merchant vessel through the Strait of Hormuz, a security source said on Thursday, after a Royal Navy warship had to stop three Iranian vessels..




Reuters - Published





UK will not escort every British-flagged ship through Strait of Hormuz: source

Britain does not intend to escort every British-flagged merchant vessel through the Strait of Hormuz, a security source said on Thursday, after a Royal Navy warship had to stop three Iranian vessels..




Reuters - Published





Senegal police detain protesters amid outcry over gas deal

Senegalese riot police fired tear gas and detained more than 20 people on Friday at an unsanctioned protest in Dakar over a BBC report of allegations the president's brother was involved in fraud..




Reuters - Published





Senegal president says truth of BP gas deal will be established

Senegalese President Macky Sall said on Wednesday the government would find out the truth after a report alleged his brother Aliou Sall had been involved in fraud related to two major offshore gas..




Reuters - Published