United States Department of Veterans Affairs
Department of the United States government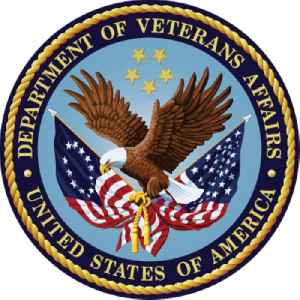 The United States Department of Veterans Affairs (VA) is a federal Cabinet-level agency that provides near-comprehensive healthcare services to eligible military veterans at VA medical centers and outpatient clinics located throughout the country; several non-healthcare benefits including disability compensation, vocational rehabilitation, education assistance, home loans, and life insurance; and provides burial and memorial benefits to eligible veterans and family members at 135 national cemeteries.


VA Secretary Wilkie won't "get into" Trump's feud with McCain
Robert Wilkie says that his department is committed to combating suicide, drug addiction and homelessness among veterans
CBS News - Published
VA Secretary Wilkie: "Every day 20 veterans take their own lives"
This week on "The Takeout," CBS News chief Washington correspondent Major Garrett speaks with Veterans Affairs Secretary Robert Wilkie, who says he is focusing on veteran suicide prevention.
CBS News - Published
President Signs Executive Order to Prevent Veteran Suicide
President Donald Trump signed an initiative to design a roadmap aimed at helping veterans "pursue an improved quality of life."
Credit: Newsy Studio Duration: 02:39Published
3 veterans kill themselves at VA facilities within five days
Lawmaker says 6 veterans have died by suicide on Veterans Affairs property this year
CBS News - Published
V.A. Officials, and the Nation, Battle an Unrelenting Tide of Veteran Suicides
High rates of homelessness, traumatic brain injuries, post-traumatic stress and a military culture that can be resistant to seeking help are all aggravating factors for veterans.
NYTimes.com - Published
Search this site and the web:
You Might Like