Hurricane Sandy
Category 3 Atlantic hurricane in 2012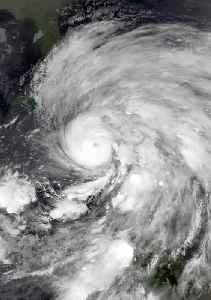 Hurricane Sandy was the deadliest and most destructive, as well as the strongest, hurricane of the 2012 Atlantic hurricane season. Inflicting nearly $70 billion in damage, it was the second-costliest hurricane on record in the United States until surpassed by Hurricanes Harvey and Maria in 2017. The eighteenth named storm, tenth hurricane, and second major hurricane of the year, Sandy was a Category 3 storm at its peak intensity when it made landfall in Cuba. While it was a Category 2 hurricane off the coast of the Northeastern United States, the storm became the largest Atlantic hurricane on record. At least 233 people were killed along the path of the storm in eight countries.


The Storm after the Storm, Enhancing the Bike, New Kid on the Block
As Hurricane Harvey survivors face a difficult future, 60 Minutes looks back at Hurricane Sandy and why so many families didn't get the help they deserve; then, 60 Minutes investigates hidden motors..
CBS News - Published
New Jersey shore in 'really great shape' for summer thanks to mild winter and engineers
A mild winter and restoration projects initiated after Hurricane Sandy in 2012 "have left most beaches in relatively good shape," an expert said.
USATODAY.com - Published
Search this site and the web:
You Might Like