Jane Pauley
American journalist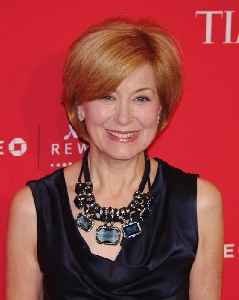 Margaret Jane Pauley, known as Jane Pauley, is an American television journalist and author, active in news reporting since 1972. She is the anchor of CBS Sunday Morning. Pauley previously held a 13-year position on NBC's Today program, followed by 12 years as co-host of Dateline NBC. She has publicly acknowledged her struggle with bipolar disorder.


"Sunday Morning" Full Episode 6/23
This week's edition of "Sunday Morning," hosted by Jane Pauley, features David Pogue's cover story on the latest developments in Mars exploration. Plus: Mo Rocca talks with Hollywood pioneer Sherry..
CBS News - Published
Calendar: Week of June 24, 2019
From the first Democratic presidential debates to an exhibition on singer Marian Anderson, "Sunday Morning" takes a look at some notable events of the week ahead. Jane Pauley reports.
CBS News - Published
The chronicles of "Doonesbury" creator Garry Trudeau
"Sunday Morning" host Jane Pauley interviews her husband, the Pulitzer Prize-winning cartoonist Garry Trudeau, whose comic strip he started at Yale University in the 1960s, "Bull Tales," evolved into..
CBS News - Published
Almanac: Sex researcher Alfred Kinsey
On June 23, 1894 Alfred C. Kinsey, the biologist and professor who founded the Kinsey Institute for Research in Sex, Gender, and Reproduction, and the author of the groundbreaking books "Sexual..
CBS News - Published
Search this site and the web:
You Might Like