Purdue Pharma
American Phamaceuticals Company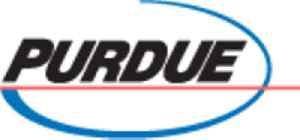 Purdue Pharma L.P. is a privately held pharmaceutical company owned principally by descendants of Mortimer and Raymond Sackler. In 2007 it paid out one of the largest fines ever levied against a pharmaceutical firm for mislabeling its product OxyContin, and three executives were found guilty of criminal charges. Although the company has shifted its focus to abuse-deterrent formulations, Purdue continues to market and sell opioids, and continues to be involved in lawsuits around the opioid crisis. Purdue Pharma has no relation to Purdue University or the University's founder, John Purdue.


Groups cut ties with Sackler family over OxyContin lawsuits
Museums and universities are cutting ties with the Sackler family amid lawsuits against them and the company they run, Purdue Pharma. They're accused of engaging in aggressive marketing tactics for the..
CBS News - Published
Search this site and the web:
You Might Like