Berlin International Film Festival
Annual film festival held in Berlin, Germany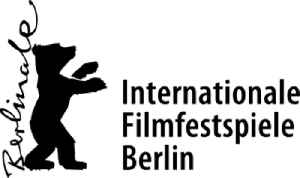 The Berlin International Film Festival, usually called the Berlinale, is a film festival held annually in Berlin, Germany. Founded in West Berlin in 1951, the festival has been held every February since 1978 and is one of the "Big Three" alongside the Venice Film Festival and Cannes Film Festival. Since 2019, Mariette Rissenbeek serves as the executive director of the festival, while Carlo Chatrian is the artistic director.


You Might Like
Bardem was scared to work with Hayek
Speaking at the Berlin International Film Festival, friends Javier Bardem and Salma Hayek both praised each other and admitted they were scared to work opposite each other on new movie, "The Roads Not..
USATODAY.com - Published
Hayek, Blanchett discuss Weinstein verdict
While promoting their latest projects at the Berlin International Film Festival, actresses Salma Hayek and Cate Blanchett gave their reaction to the Harvey Weinstein verdict. (Feb. 27)  
USATODAY.com - Published
Hayek praises the 'miracle' that made her career
At the Berlin International Film Festival, Salma Hayek says it was a "miracle" that she's enjoyed the career she has. (Feb. 27)  
USATODAY.com - Published
Sigourney Weaver opens Berlin International Film Festival
Sigourney Weaver is joined by co-stars Douglas Booth and Margaret Qualley on the red carpet, as their movie "My Salinger Year" opens the Berlin International n Film Festival. (Feb. 21)
USATODAY.com - Published
Search this site and the web: