European Space Agency
Intergovernmental organisation dedicated to the exploration of space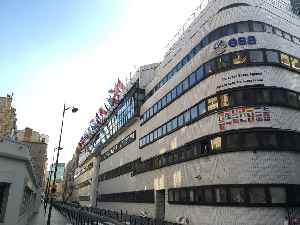 The
European Space Agency
pronunciation (

help

·

info

)
is an intergovernmental organisation of 22 member states dedicated to the exploration of space. Established in 1975 and headquartered in Paris, ESA has a worldwide staff of about 2,200 in 2018 and an annual budget of about €6.68 billion in 2020.
You Might Like
Europe, Russia postpone rover mission to Mars
The European Space Agency and Russia's Roscosmos are postponing a planned joint mission to Mars until 2022. The ExoMars mission was due to launch this year but concerns about possible technical..
USATODAY.com - Published
Solar probe embarks on unprecedented mission to map sun's polar regions
A new probe built by NASA and the European Space Agency set off on a blazing hot journey to the sun on Sunday to take the first close-up look at the star's polar regions, a mission expected to yield..
Reuters - Published
Solar Orbiter to provide first look at sun's poles
NASA and the European Space Agency (ESA) are preparing to launch the Solar Orbiter on Sunday that will give a first-ever look of undiscovered parts of the star. (Feb. 7)  
USATODAY.com - Published
ESA, NASA astronauts carry out spacewalk repair
Two astronauts have ventured out on a spacewalk to install new pumps on a cosmic ray detector outside the International Space Station. (Dec. 2)  
USATODAY.com - Published
Earth time-lapses seen from the space station
Get an astronaut's view of auroras, stars, and the Milky Way surrounding our beautiful planet. 12,500 images taken by European Space Agency astronaut Alexander Gerst were combined to create the..
USATODAY.com - Published
Mining of the Moon to Begin: ESA Signs Contract
by Stephanie Boyd - 2019 will be a very important year for the Moon – not only has there already been footage sent back from the reported 'dark side' in recent weeks, but we will..
One News Page Staff - Published