Siri
Software based personal assistant from Apple Inc.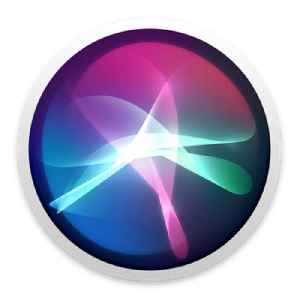 Siri is a virtual assistant that is part of Apple Inc.'s iOS, iPadOS, watchOS, macOS, and tvOS operating systems. The assistant uses voice queries and a natural-language user interface to answer questions, make recommendations, and perform actions by delegating requests to a set of Internet services. The software adapts to users' individual language usages, searches, and preferences, with continuing use. Returned results are individualized.


You Might Like
Pulled over while connected: Siri can quietly video record the police
iPhone users can now use Siri to secretly record police encounters and alert others of what happened.
USATODAY.com - Published
Is Siri spying on me? My iPad has shifted to Spanish ads after conversations in my home
The ads on iPad apps changed from English to Spanish after a few conversations in the language at home. Could Siri have been listening?
USATODAY.com - Published
Bolivia's Morales a dictator? Apple's Siri says so (in Spanish)
With political tension mounting in Bolivia over contested elections, Apple Inc's Siri appeared on Wednesday to briefly take the side of anti-government protesters often terming long-standing President..
Reuters - Published
Say thank you and please: Should you be polite with Alexa and the Google Assistant?
Should we use words like "please," "sorry" and "thank you when talking to Alexa, Siri, and the Google Assistant?
USATODAY.com - Published
Apple Maps is improved, but still is no Google Maps
App rebuilt from ground up with improved photos, privacy and spoken directions. Siri will tell you to "turn left" at next light instead of 1000 feet.
USATODAY.com - Published
Carson Daly announces wife Siri is pregnant with fourth child: 'Why not? Let's have another one'
After rattling off the morning's entertainment news, "Today" show host Carson Daly announced that his wife, Siri, is pregnant.
USATODAY.com - Published
Apple apologizing for privacy issues with Siri recordings
Apple is apologizing for allowing outsiders to listen to snippets of people's recorded conversations with its digital assistant Siri, a practice that undermined its attempts to position itself as a..
CBS News - Published
Apple apologizes for retaining Siri audio recordings and vows to improve privacy
Apple concedes that it hasn't "been fully living up to our high ideals" and will end the practice of retaining Siri audio recordings by default.
USATODAY.com - Published
Hey Siri, Google and Alexa — enough with the snooping
Google, Amazon, Apple, Microsoft and Facebook have been caught having humans monitor our queries and responses. Companies now say they will pause.
USATODAY.com - Published
Voice assistants are listening to you: How to delete Siri, Alexa and Google recordings
Apple suspended a program that let third party contractors listen to your Siri recordings. Here's how to delete recordings from Siri, Alexa and Google
USATODAY.com - Published
Lowe's layoffs, Siri snooping and other MoneyWatch headlines
Lowe's is laying off thousands of workers, Apple is stopping outside contractors from listening to Siri, and Google is letting European Android users choose their own search engine.
CBS News - Published
Apple to end Siri snooping by outside contractors
Snippets of private talk by users of Apple phones, home speakers and other devices could be overheard, reports say
CBS News - Published