Mauritius
Island country in the Indian Ocean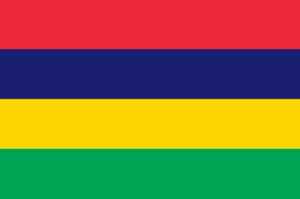 Mauritius, officially the Republic of Mauritius, is an island nation in the Indian Ocean about 2,000 kilometres (1,200 mi) off the south-east coast of the African continent. It includes the eponymous main island of Mauritius and Rodrigues, Agaléga and St. Brandon. The islands of Mauritius and Rodrigues form part of the Mascarene Islands, along with nearby Réunion, a French overseas department. The capital and largest city, Port Louis, is located on Mauritius, where most of the population is concentrated. The country spans 2,040 square kilometres (790 sq mi) and has an Exclusive Economic Zone covering 2.3 million square kilometres.


Thousands protest after Mauritius dolphins deaths

Protesters packed a square in Port Louis, the capital of Mauritius, on Saturday to demand answers following the death of at least 40 dolphins following a major oil spill. David Doyle reports.
Credit: Reuters Studio Duration: 01:01
Published
Protest in Mauritius over oil spill, dozens of dead dolphins

Leaked fuel from a Japanese tanker fouled protected wetlands area and small island that was bird and wildlife sanctuary.
Credit: Al Jazeera STUDIO Duration: 01:46
Published
Mauritius: Mother dolphin struggles to save baby

Video obtained by Reuters shows the last moments of a mother and baby dolphin off Mauritius. At least 40 dead dolphins have washed up this week, following an oil spill. Emer McCarthy reports.
Credit: Reuters Studio Duration: 01:24
Published
You Might Like



Dead Dolphins Wash Ashore After Oil Spill Off Mauritius

The deaths have added to growing concern that the spill could be disastrous for Mauritius, a tiny island nation off Africa's eastern coast that is highly dependent on fishing and tourism.




NYTimes.com - Published





27 dolphins found dead after massive oil spill in Mauritius

Activists believe the die-off was caused either by the spill itself or the subsequent sinking of the vessel.




CBS News - Published





Tanker comes apart, leaving "titanic job" to clean up oil in Mauritius

Bad weather is hampering efforts to extract the remaining oil from the wreck, half of which remains lodged on a once pristine reef.




CBS News - Published





Mauritius says it will seek compensation for devastating oil spill

Owner of grounded ship that spilled 1,000 tons of oil onto pristine coastline has reportedly said it will assess compensation for the disaster.




CBS News - Published





Oil spill prompts environmental state of emergency in Mauritius

Urgent efforts increased in Mauritius to empty a stranded Japanese ship of an estimated 2,500 tons of oil before the vessel breaks up and increases the contamination of the island's once-pristine..




CBS News - Published





Ship leaking tons of oil in Mauritius is close to splitting apart

"We are in an advanced fracturing process. The bulk carrier does not have much time ahead of it," said one scientist.




CBS News - Published





Satellite images show oil spill disaster unfolding in Mauritius

Desperate efforts are underway to contain an oil spill polluting the archipelago's iconic reefs and protected ecosystems.




CBS News - Published





Angola, Eritrea, Uganda confirm first cases as coronavirus spreads in Africa

Angola, Eritrea and Uganda confirmed their first cases of coronavirus, while Mauritius recorded its first death as the virus spreads across Africa despite measures by governments to hold it back.




Reuters - Published




Mauritius confirms first three cases of coronavirus

Mauritius has confirmed its first three cases of coronavirus, its government said in a statement on Thursday.




Reuters - Published





Mauritius closes main airport as cyclone Calvinia approaches

Mauritius closed its main airport on Monday and shops and other businesses in the capital also closed as the tropical cyclone Calvinia approached.




Reuters - Published





Domino's Pizza UK CFO David Bauernfeind dies in snorkeling accident while vacationing with his family

Domino's Pizza UK chief financial officer David Bauernfeind died in a snorkeling accident while on vacation with his family in Mauritius.




USATODAY.com - Published





2019 Women Leaders Global Forum: Moving Mountains, Cleaning Oceans

Panel includes Ameenah Gurib-Fakim, president of Mauritius (2015-2018), member of CWWL; Sonja Schenkel, founder Paititi Lab; Lana Popović, president for Central & Eastern Europe, The Coca-Cola..




CBS News - Published





Mauritius appoints Renganaden Padayachy as its new finance minister

Mauritius has sworn in Renganaden Padayachy as its new finance minister, local media reported on Tuesday, days after incumbent Prime Minister Pravind Kumar Jugnauth secured another a five-year term.




Reuters - Published




Mauritius elects incumbent PM for five-year term

Mauritius' ruling Militant Socialist Movement (MSM) has won more than half of parliamentary seats, securing incumbent Prime Minister Pravind Kumar Jugnauth a five-year term, interim election results..




Reuters - Published





Mauritius starts counting votes after parliamentary election

Mauritius electoral authorities began counting votes on Friday after a parliamentary election dominated by calls for a fairer distribution of wealth on the prosperous Indian Ocean island.




Reuters - Published





Rivals promise better wealth distribution as Mauritius votes

Mauritius held a parliamentary election on Thursday, with the main parties all promising a fairer distribution of wealth on the prosperous Indian Ocean island.




Reuters - Published





Better wealth distribution pledged as prosperous Mauritius votes for leader

Voters in the prosperous Indian Ocean island of Mauritius went to the polls on Thursday in a parliamentary election which will decide its leader for the next year five years.




Reuters - Published





Mauritius' PM touts achievements to fend off challenge in November 7 poll

Mauritius' leader Pravind Kumar Jugnauth is banking on accomplishments like a minimum wage law to win a general election on Thursday but could face a tough challenge from two opponents promising to end..




Reuters - Published





Mauritius' prime minister dissolves parliament, calls general election

Mauritius Prime Minister Pravind Kumar Jugnauth dissolved parliament on Sunday and said the Indian Ocean island would hold a general election on November 7.




Reuters - Published





Pope says Britain should obey U.N., return islands, including U.S. base

Pope Francis said on Tuesday Britain should comply with a U.N. resolution and return a chain of islands it holds in the Indian Ocean to Mauritius, including one rented to the United States for the..




Reuters - Published





Mauritius says Pope visit supports claim to Chagos Islands

Authorities in Mauritius cast remarks from Pope Francis during a visit on Monday as a boost for their claim to a chain of islands held by Britain, including one rented to the United States for the..




Reuters - Published





Pope gives hope to Mauritians who want UK to return islands

Pope Francis wrapped up his trip to Africa on Monday with a lightning visit to Mauritius, saying Mass for 100,000 people and giving hope to a movement that wants Britain to return a group of islands.




Reuters - Published





Pope greets palm frond-waving crowds in Mauritius

Pope Francis was welcomed by palm frond-waving crowds in Mauritius on Monday as he drove past sugarcane fields on his way to the capital, where he said a Mass on a terraced mountainside overlooking the..




Reuters - Published





Factbox: Pope Francis visits Mozambique, Madagascar and Mauritius

Pope Francis will visit Mozambique, Madagascar and Mauritius from Sept. 4-10. Following are some of the highlights of his second trip to sub-Saharan Africa:




Reuters - Published





Turbulence on Spanish flight from Mauritius injures 14

Fourteen people had to be treated for injuries in Madrid after a flight operated by Spanish charter airline Evelop ran into severe turbulence en route from Mauritius, a company official who declined to..




Reuters - Published