Plymouth, Massachusetts
Town in Massachusetts, United States
---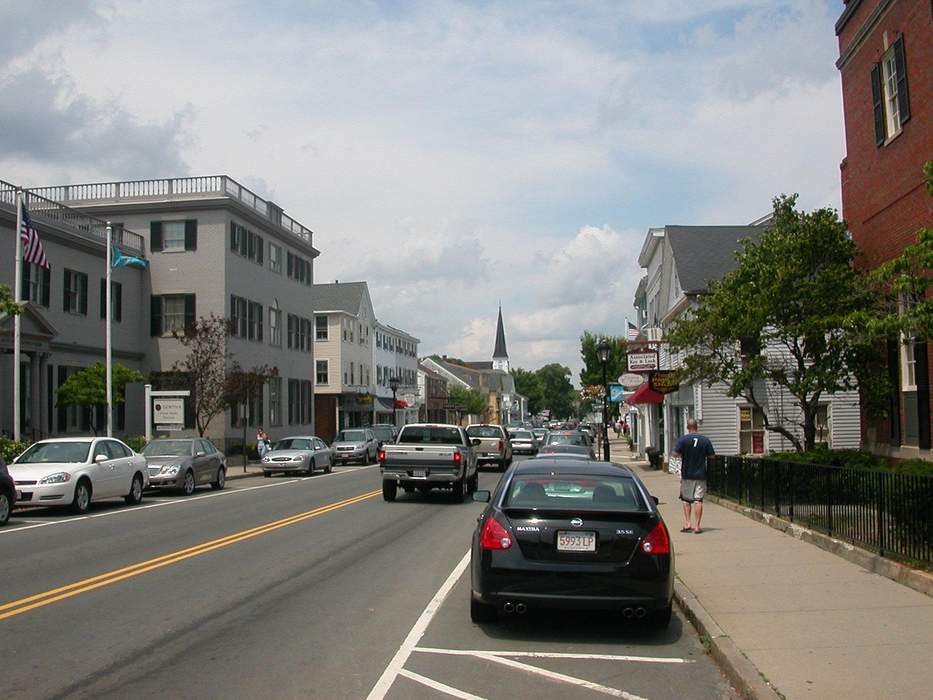 Plymouth is a town in Plymouth County, Massachusetts. The town holds a place of great prominence in American history, folklore, and culture, and is known as "America's Hometown." Plymouth was the site of the colony founded in 1620 by the Mayflower Pilgrims, where New England was first established. It is the oldest municipality in New England and one of the oldest in the United States. The town has served as the location of several prominent events, one of the more notable being the First Thanksgiving feast. Plymouth served as the capital of Plymouth Colony from its founding in 1620 until the colony's merger with the Massachusetts Bay Colony in 1691. The English explorer John Smith named the area Plymouth and the region 'New England' during his voyage of 1614. It was a later coincidence that, after an aborted attempt to make the 1620 trans-Atlantic crossing from Southampton, the "Mayflower" finally set sail for America from Plymouth, England.
Thursday's National Day of Mourning in Plymouth, Massachusetts, will honor Indigenous people who've suffered centuries of racism..
One of the two men arrested over the murder of a Plymouth teenager who vanished on Saturday has been released without charge.