Tory
A conservative political philosophy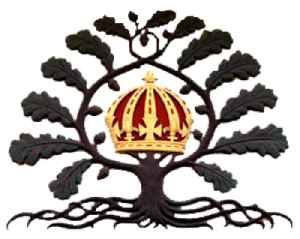 A Tory is a person who holds a political philosophy known as Toryism, based on a British version of traditionalism and conservatism, which upholds the supremacy of social order as it has evolved in the English culture throughout history. The Tory ethos has been summed up with the phrase "God, Queen, and Country". Tories generally advocate monarchism, and were historically of a high church Anglican religious heritage, opposed to the liberalism of the Whig faction.


Candidates for UK Tory leadership discuss alliance to stop Boris Johnson -The Guardian
Rival candidates for the leadership of the UK's Conservative party are in discussions about the possibility of joining forces to challenge front-runner Boris Johnson to replace Prime Minister Theresa..
Reuters - Published
UK's May to meet Tory leaders next week to address calls for resignation
British Prime Minister Theresa May has offered to meet leaders of an influential group of Conservative Party lawmakers next week to address growing calls for her to resign, party representatives said..
Reuters - Published
Former Tory minister Sam Gyimah becomes sixth MP to defect to Liberal Democrats
Liberal Democrat leader Jo Swinson unveils the latest MP to join her party at the Liberal Democrat conference in Bournemouth - the former Conservative minister Sam Gyimah. Mr Gyimah is sixth MP the..
Credit: PA - Press Association STUDIO Duration: 01:05Published
UK lawmakers threaten legal action over Brexit delay legislation
UK lawmakers and expelled Tory MP's have said they will go to court if Boris Johnson does not abide by legislation that would extend the Brexit delay if no deal is signed.
Credit: euronews (in English) Duration: 01:16Published
Boris Johnson faces PMQs before debate on bid to stop no-deal
Boris Johnson and Jeremy Corbyn clash in the Commons during Mr Johnson's first PMQs. The Tory leader said his strategy was to get a deal by the summit on October 17 and "to get Brexit done". He..
Credit: PA - Press Association STUDIO Duration: 01:54Published
State of the parties: How does the Commons look after Tory rebels lose party whip
A look at how the Government and Opposition benches stand after 21 Tory MPs lost their party whip. The move came after a crucial Commons vote saw the Government defeated, on the same day Prime Minister..
Credit: PA - Press Association STUDIO Duration: 00:47Published
Which Tory MPs rebelled against Boris Johnson in crucial Commons vote?
A look at the 21 Conservative MPs to rebel against the Government in the crucial Commons vote. The potential consequences of the result range from a general election, the postponement of Brexit and the..
Credit: PA - Press Association STUDIO Duration: 00:51Published
Brexit crisis deepens as Tory rebellion mounts
A general election appears inevitable as support for Boris Johnson collapses.
Credit: Al Jazeera STUDIO Duration: 03:10Published
Boris Johnson insists he does not want a general election
Boris Johnson pleaded with Tory MPs not to support measures to block a no-deal Brexit amid speculation he could call an election if he loses the Commons showdown. The Prime Minister insisted "I..
Credit: PA - Press Association STUDIO Duration: 01:39Published
Ex-Tory Sarah Wollaston joins Lib Dems to fight against Brexit
Former Tory MP Sarah Wollaston has joined the Liberal Democrats, saying it is the best way for her to fight to remain in the EU. Dr Wollaston, who announced the move late on Wednesday, quit the..
Credit: PA - Press Association STUDIO Duration: 00:44Published
Jane Dodds: We burst Boris Johnson's bubble in the first week of premiership
The new Welsh Lib Dem leader Jane Dodds speaks following her by-election victory and calls for Boris Johnson to act on the climate crisis and rule out no-deal Brexit. The Liberal Democrats won the..
Credit: PA - Press Association STUDIO Duration: 00:51Published
Jeremy Corbyn: Boris Johnson will use NHS as bargaining chip in US trade deal
Labour leader Jeremy Corbyn addresses crowds in Parliament Square following Boris Jonson's election as Tory leader and Prime Minister. Mr Corbyn spoke to supporters on Parliament Square, after his..
Credit: PA - Press Association STUDIO Duration: 01:04Published
In pictures: Boris Johnson confirmed as Prime Minister by the Queen
Boris Johnson has become Prime Minister after a meeting with the Queen at Buckingham Palace. The Tory leader was appointed by Her Majesty after Theresa May resigned from the position on Wednesday.
Credit: PA - Press Association STUDIO Duration: 00:20Published
Search this site and the web:
You Might Like