Premier League
Association football league in England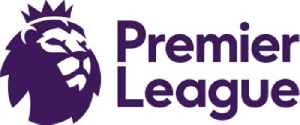 The Premier League, often referred to as the English Premier League or the EPL outside England, is the top level of the English football league system. Contested by 20 clubs, it operates on a system of promotion and relegation with the English Football League (EFL). Seasons run from August to May with each team playing 38 matches. Most games are played on Saturday and Sunday afternoons.


You Might Like
Liverpool clinches English Premier League, club's first domestic title since 1990
The club, led by manager Jurgen Klopp, ran through the Premier League, winning 28 of its first 31 games.
USATODAY.com - Published
Soccer player Danny Rose rips Premier League plan: 'Don't give a (expletive) about the nation's morale'
Danny Rose is not happy about the plan to return soccer to the UK, saying the sport shouldn't be back "until the numbers have dropped massively."
USATODAY.com - Published
Premier League suspended and British supermarkets bare as coronavirus bites
British shoppers stripped supermarkets of pasta, toilet paper and canned food on Friday and all major soccer matches were suspended just hours after Prime Minister Boris Johnson resisted imposing..
Reuters - Published
Goalie Ryan donates A$28,000 to bushfire relief efforts
Brighton and Hove Albion goalkeeper Mat Ryan has raised A$28,000 ($19,365) for an Australian bushfire animal rescue charity after a novel shot-stopping fundraiser in England's Premier League.
Reuters - Published
Arsenal-Man City game removed from broadcast schedule by China state TV: report
China's state broadcaster CCTV on Sunday removed Arsenal's Premier League game against Manchester City from its broadcast schedule following Mesut Ozil's messages that criticized the country's policy..
Reuters - Published
American soccer star Christian Pulisic scores first-ever Premier League goals
U.S. men's national soccer team winger Christian Pulisic joined Chelsea's starting lineup Saturday at Burnley and made the most of it.
USATODAY.com - Published
Manchester City gets upset again, falling further behind in Premier League title race
Manchester City failed to beat another mediocre team, losing 2-0 at home. Losses are deadly in its pursuit of a third consecutive Premier League.
USATODAY.com - Published
Ferguson five years later, online extremism summit, Premier League: 5 things to know Friday
Remembering Michael Brown's shooting death, the White House holds an online extremism summit and more things to start your Friday morning.
USATODAY.com - Published
Hong Kong anti-government protests spill into Manchester City game
Hong Kong soccer fans sang protest songs and waved anti-government banners as politics spilled into the sporting arena on Wednesday during a friendly game involving English Premier League champions..
Reuters - Published
Man City handed benign start to Premier League title defense
Manchester City will begin its Premier League title defense away to West Ham and only plays one of the so-called "Big 6" teams in its first 11 games of the season
USATODAY.com - Published