Target Corporation
Retail chain in the United States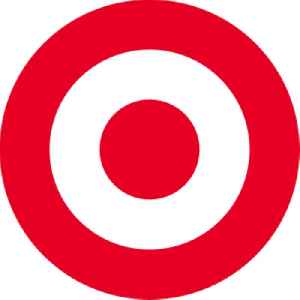 Target Corporation is an American retail corporation. It is the 8th-largest retailer in the United States, and is a component of the S&P 500 Index. It is unrelated to Target Australia.


U.S. protesters defy curfews, threats of military force

Peaceful marches and demonstrations were marred by instances of looting and attacks on police officers as protesters decried police for the use of force against minorities. This report produced by..
Credit: Reuters Studio Duration: 02:51
Published
Angry protesters smash police vehicle in St. Paul

Protesters, enraged by the death of an unarmed black man this week after a police officer pinned him down with a knee to the neck, used shopping carts to smash a police vehicle outside of a Target..
Credit: Reuters Studio Duration: 01:15
Published
Protests, looting erupt in Minneapolis over racially charged killing by police

Protesters clashed with riot police firing tear gas for a second night in Minneapolis on Wednesday in an outpouring of rage over the death of a black man seen in a widely circulated video gasping for..
Credit: Reuters - Politics Duration: 01:55
Published
Minneapolis protests over police killing turn violent

Protests in Minneapolis on Wednesday erupted into violence and looting, in a second day of rage over the police killing of a black man named George Floyd. Gloria Tso reports.
Credit: Reuters Studio Duration: 01:37
Published
Coronavirus: UAE moves to mitigate economic fallout

In this episode, Target looks at what the UAE is doing to cushion the economic fallout caused by the coronavirus pandemic. View on euronews
Credit: euronews (in English) Duration: 04:00
Published
Target Extends $2-An-Hour Coronavirus Wage Raise

Target CEO Brian Cornell told workers they're extending its $2-an-hour coronavirus wage increase. According to Business Insider, the increase for store and distribution workers will go through July..
Credit: Wochit News Duration: 00:32
Published
You Might Like



What stores and restaurants are open Fourth of July? Here's the list of businesses open or closed

Costco and Trader Joe's are closed this Fourth of July but many stores and restaurants will be open including Walmart, Target, Starbucks, McDonald's.




USATODAY.com - Published





Russian Criminal Group Finds New Target: Americans Working at Home

A hacking group calling itself Evil Corp., indicted in December, has shown up in corporate networks with sophisticated ransomware. American officials worry election infrastructure could be next.




NYTimes.com - Published





Target to add fresh, frozen groceries to curbside pickup at stores across the nation

Target is adding fresh and frozen groceries for same-day and Drive Up curbside pickup at stores nationwide. Pickup options have grown due to COVID-19.




USATODAY.com - Published





Target raising its minimum wage to $15 an hour, giving frontline workers $200 coronavirus bonus

Target is boosting its minimum wage to $15 an hour starting July 5 for hourly U.S. workers. It will also give frontline workers a $200 COVID-19 bonus.




USATODAY.com - Published





Democrats to Propose Broad Bill to Target Police Misconduct and Racial Bias

Elements of the package, to be unveiled on Monday by House and Senate Democrats, are certain to meet with opposition from police unions and their allies.




NYTimes.com - Published





Chinese Hackers Target Email Accounts of Biden Campaign Staff, Google Says

The technology giant also confirmed reports that Iran had targeted President Trump's campaign, underscoring the persistent threat of hackers in the 2020 election.




NYTimes.com - Published





Retailers already hit by coronavirus board up as U.S. protests rage

Retail giant Target shuttered stores across the U.S. as retailers already reeling from closures due to the coronavirus pandemic shut stores amid protests that included looting in many U.S. cities on..




Reuters - Published





Protestors are met by police outside a Target in Saint Paul, Minnesota

Protestors crowd outside a Target store in Saint Paul, Minnesota.  




USATODAY.com - Published





Target Temporarily Closing or Shortening Hours at 200 Stores

The company said it acted to ensure employees' safety. A store in Minneapolis, where Target is based, was badly damaged and looted last week.




NYTimes.com - Published





Target closes 106 stores after protests compromise the safety of employees

Target announced Sunday it would close 106 locations in the U.S. until further notice.




USATODAY.com - Published





Shopping reinvented: America's stores, malls reopen with masks, curbside pickup and closed fitting rooms

Apple, Best Buy, Kohl's and other stores follow Walmart and Target's blueprint for operating and reopening stores during the coronavirus pandemic.




USATODAY.com - Published





What stores and restaurants are open Memorial Day? Because of COVID-19 fewer businesses than past years

Costco stores are closed Memorial Day but select Kohl's, Old Navy and Macy's are open with Target and Walmart. Starbucks and Dunkin' are open Monday.




USATODAY.com - Published





Target announces new Designer Dress Collection with LoveShackFancy, Cushnie coming in June

Target is extending the $2-an-hour temporary wage increase due to the pandemic for employees through July 4 and announced a new designer collection.




USATODAY.com - Published





Where you can still buy cleaning wipes right now

Cleaning wipes are hard to find online, but you can still buy them at retailers like Staples, Target, and Office Depot.




USATODAY.com - Published





Amazon and Target workers plan 'sickouts' over coronavirus safety concerns

Amazon and Target workers are leading nationwide efforts to draw attention to the health risks they face at the workplace.




USATODAY.com - Published





Bill Gates, at Odds With Trump on Virus, Becomes a Right-Wing Target

The Microsoft co-founder turned philanthropist has been attacked with falsehoods that he created the coronavirus and wants to profit from it.




NYTimes.com - Published





6 retailers constantly restocking sold out essentials during the coronavirus pandemic

If you're looking for household essentials like hand sanitizer and toilet paper, check out retailers like Staples or Target first.




USATODAY.com - Published





14 retailers with flexible return policies during the coronavirus pandemic

Retailers like Target, J.Crew, Sephora, and more are extending their return policies in wake of the coronavirus outbreak.




USATODAY.com - Published





Target to limit number of shoppers in stores, as a new safety measure

Target will start to monitor, meter and may limit the number of shoppers inside stores as part of its coronavirus response beginning April 4.




USATODAY.com - Published





Stores offer shopping time for vulnerable customers amid coronavirus: Target, Aldi, Walmart and more

Grocery stores are adding "senior-only shopping" and designating time for those most vulnerable to COVID-19, including Albertsons, Whole Foods Market.




USATODAY.com - Published





Trump's Virus Defense Is Often an Attack, and the Target Is Often a Woman

Now part of the long list of women the president has insulted: a governor, a reporter, the head of General Motors and, of course, the House speaker.




NYTimes.com - Published





Coronavirus is forcing retailers to suspend returns and change policies. Here's what you need to know

Target's return policy is changing because of the coronavirus. Others also are suspending returns or extending return periods because of COVID-19.




USATODAY.com - Published





Target Apologizes for Selling N95 Masks in Seattle

The company said the masks were offered for sale "in error" at some stores in Washington State, which has been a hot spot for the coronavirus pandemic.




NYTimes.com - Published





San Francisco pot shops open, called 'essential'

A growing number of U.S. grocery stores are offering seniors-only shopping hours to reduce coronavirus exposure for elderly customers. Safeway, Whole Foods, Target and San Jose-based Zanotto's Family..




USATODAY.com - Published





Coronavirus store closures, changes: See which retailers are closed or changing hours

Retailers are cutting store hours or closing all stores in response to COVID-19, or coronavirus. Target, JCPenney and Kohl's join in reducing hours.




USATODAY.com - Published





Stores designate shopping time for seniors, vulnerable amid coronavirus: Safeway, Whole Foods, Target and more

Grocery stores are adding "senior-only shopping" and designating time for those most vulnerable to COVID-19, including Albertsons, Whole Foods Market.




USATODAY.com - Published





Target cutting store hours, dedicating weekly time for elderly and vulnerable shoppers

Target stores will close by 9 p.m. local time starting March 18, the retailer announced. Target will dedicate a shopping hour to vulnerable guests.




USATODAY.com - Published





No milk, no bleach: Americans awake to coronavirus panic buying

In Union, New Jersey, a Target opened at 8 a.m. and had sold out of its full stock of milk and bottled water five minutes later. In Austin, Texas, some gas station pumps ran dry. Not a bottle of bleach..




Reuters - Published





Coronavirus rationing: Target, Walmart limit purchases of hand sanitizer, disinfecting wipes, toilet paper

Target and Walmart are joining Costco, Kroger and Publix in limiting COVID-19 shoppers by rationing toilet paper, disinfectants, sanitizer and more.




USATODAY.com - Published





Toddler's reaction to Target ad of boy in wheelchair goes viral: 'He couldn't stop looking'

Oliver, nearly 2 years old, whipped his wheelchair around to stare at an ad above a clothing rack. In it was a boy like him.




USATODAY.com - Published





The best Presidents Days weekend deals and sales happening at Amazon, Target, and more

This Presidents Day weekend, you can shop some incredible deals and sales from retailers like Amazon, Target, Wayfair, and more.




USATODAY.com - Published





Target apologizes for printing a batch of 'Minnesota Badgers' onesies

Target has apologized after confusing Wisconsin's Badgers for Minnesota's Gophers. The company printed "Minnesota Badgers" on a batch of onesies.




USATODAY.com - Published





The weighted blanket everyone is obsessed with is at its lowest price ever

Now's the best time to get the weighted blanket everyone's been talking about, as Target is selling the cult-favorite Gravity Blanket for its lowest price ever.




USATODAY.com - Published





Trump Reiterates Threat to Target Iranian Cultural Sites

Such a move could be a war crime, but the president argued: "They're allowed to use roadside bombs and blow up our people. And we're not allowed to touch their cultural site? It doesn't work..




NYTimes.com - Published





New Year's Eve shopping: When Apple, Ikea, Target, Barnes & Noble and more are open

What time does Target close on New Year's Eve? What about Walmart? Here's when major retailers are open Dec. 31 for holiday returns and more.




USATODAY.com - Published





'Everyday Supercar': A New Corvette Puts a Target on Ferrari's Back

The $60,000 Stingray pushes its engine to the middle and expectations through the roof.




NYTimes.com - Published





Christmas Eve shopping hours: Here's when major retailers are open for last-minute shoppers

What time does Walmart close on Christmas Eve? What are Target's hours? Here's when department stores and discount retailers' hours for Dec. 24.




USATODAY.com - Published





The best last-minute holiday sales to shop this weekend

There's still time to get some last-minute shopping done this weekend, as retailers like Target, Walmart, and more have amazing deals on last-minute gifts.




USATODAY.com - Published





'Super Saturday' brings extended store hours at Apple, Best Buy, Macy's, Target and more

Last-minute holiday shopping? Super Saturday is expected to be year's biggest shopping day with JCPenney, Bed Bath & Beyond and more extending hours.




USATODAY.com - Published





Target's gift card sale is coming back. Here's what you need to know and how to save 10%

Target's popular gift card sale returns Sunday, Dec. 8. For one day, store gift cards $10 or more are 10% off in stores and online.




USATODAY.com - Published





Target Cyber Monday 2019: Deals on iPads, AirPods, and more

Target is offering discounts on some Apple products for Cyber Monday including the iPad 7th generation and Airpods.




USATODAY.com - Published





When is Target open Thanksgiving and Black Friday? Here's when to shop for iPad, Xbox, TVs

Target's Black Friday 2019 sale starts in stores at 5 p.m. Thanksgiving. Online shoppers can fill up the cart early Thanksgiving morning.




USATODAY.com - Published





Black Friday shopping tips retailers don't want you to know

Jennifer Jolly tapped former employees of stores like Target, Best Buy and GameStop for tips you need to know to score the best Black Friday deals.




USATODAY.com - Published





E. coli outbreak sickens 17 people; 75K pounds of packaged salad sold at Target, Walmart, other stores recalled

More than 75,000 pounds of salad products sold at retailers including Target and Walmart has been recalled because of possible E. coli contamination.




USATODAY.com - Published





Target sales soar, as Forever 21, Sears shutter locations

While other retailers shutter stores, Target's low-cost fashion and convenient pickup boosted its sales and profit in the past quarter




USATODAY.com - Published





Black Friday store ads 2019: Get a jump on holiday shopping plans with early look at ads

Black Friday: See the latest ads. Nov. 29 is the big shopping day and Kohl's, Target, Best Buy, J.C. Penney's ads are out and more are coming soon.




USATODAY.com - Published




Early Black Friday madness: Will your favorite stores be open on Thanksgiving?

What stores are open Thanksgiving 2019? Black Friday shopping starts on Thanksgiving at Target, Best Buy, Macy's, Kohl's and other retailers.




USATODAY.com - Published





Amazon has decided to open a new set of grocery stores starting in Los Angeles

Amazon is opening a new grocery store in the Los Angeles area that won't be like Whole Foods, but rather a competition against Target and Walmart.




USATODAY.com - Published





Target, Kohl's, BJ's Wholesale Club, Old Navy among first to announce Black Friday plans

More Black Friday ads are starting to roll in. Kohl's, Target, BJ's Wholesale Club, Costco, Office Depot, Sears and Kmart have unveiled their ads.




USATODAY.com - Published





Target unveils Black Friday 2019 ad with deals on televisions, toys, gift cards and more

Target's Black Friday 2019 ad has discounts on televisions, small appliances, Instant Pot, iPhones, air fryer gift cards, Apple Watch and more.




USATODAY.com - Published