YouTube
Online video platform owned by Google
---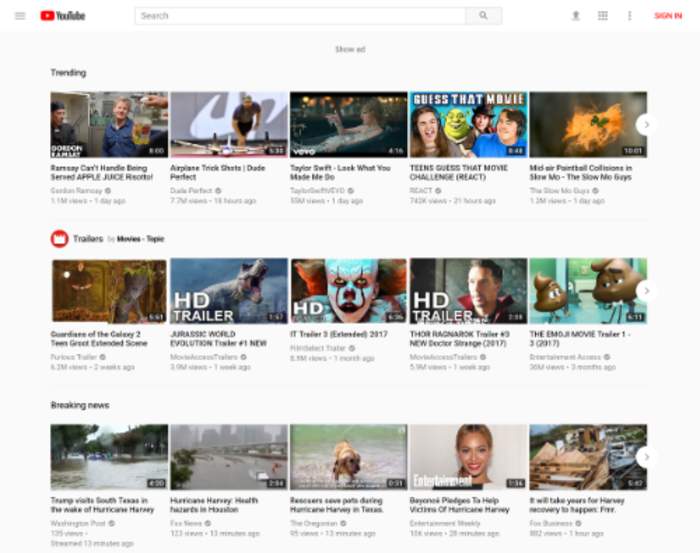 YouTube is an American online video sharing and social media platform launched by Steve Chen, Chad Hurley, and Jawed Karim in February 2005. After Google, YouTube is the most visited website worldwide, with over one billion monthly users. Its users watch more than one billion hours of videos each day, and, as of May 2019, it was estimated that videos were being uploaded at a rate of more than 500 hours of content per minute.
It's a tale as old as the internet.

Social platforms like Facebook and YouTube continue rolling out content moderation..
In a revolting case of online harassment, many Muslim women from India were auctioned off on an app called 'Sulli Deals' using..
Avaaz found 240 pieces of fact-checked misinformation about COVID-19 that was spreading on Facebook, Instagram, Twitter, and..