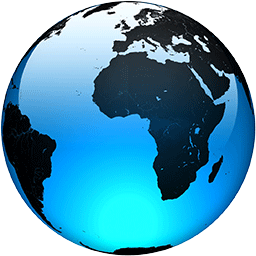 Italy enters Christmas lockdown amid signs of resurgence

Published
ROME (AP) — Police in Italy enforced new COVID-19 travel restrictions aimed at limiting Christmas get-togethers involving far-flung family members as public health officials appealed Thursday for a "drastic reduction" in social contacts to prevent new infections over the holidays.

A modified nationwide lockdown went into effect on Christmas Eve with restrictions and closures similar to the 10 weeks of hard lockdown the Italian government enforced from March to May, when Italy became the epicenter of the coronavirus pandemic in Europe.

The aim of the Dec. 24-Jan. 6 slowdown is to prevent a January resurgence after Italy's fall wave of coronavirus infections killed more people than during the country's first spring outbreak, according to official counts. Italy's total confirmed cases passed the 2 million mark Thursday, while 505 more deaths brought country's official toll in the pandemic to 70,900, the most in Europe.

Despite the new restrictions, Italians lined up at bakeries, fish markets and grocery stores for last-minute shopping to prepare their Christmas Eve dinners, traditionally multi-course, multi-generational affairs that are a holiday staple of Italian family life.

Italy, which had been under localized restrictions since early November, saw an exponential rise in infections slow since then. But the Health Ministry's latest weekly monitoring report, released Thursday, suggested the downward trend was stalling.

Warning that hospitals still were at risk of getting overwhelemed, the ministry called for "a drastic reduction of physical interaction" among people beyond immediate family. The government urged Italians to limit their Christmas Eve "cenone" dinners to no more than two individuals who do not share the same household.

"It seems banal and you can ask 'Why only two people outside the...
Full Article