Michael Flynn
U.S. Army general and former U.S. National Security Advisor
---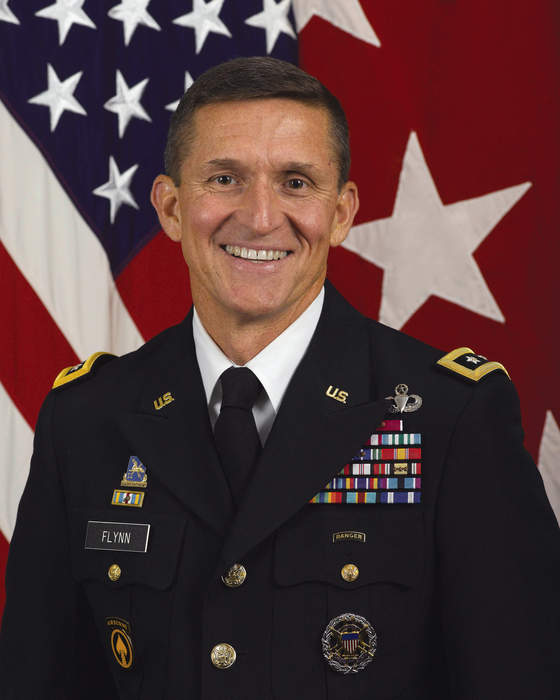 Michael Thomas Flynn is a retired United States Army lieutenant general who was the 25th United States National Security Advisor for the first 22 days of the Trump administration until his resignation. Flynn's military career included a key role in shaping U.S. counterterrorism strategy and dismantling insurgent networks in the Afghanistan and Iraq Wars, and he was given numerous combat arms, conventional, and special operations senior intelligence assignments. He served as the 18th Director of the Defense Intelligence Agency, from July 2012 until his forced retirement from the military in August 2014.
[NFA] Conservative groups alleging without evidence that President-elect Joe Biden stole the U.S. election gathered for protests..
Michael Flynn media coverage
Former national security advisor Michael Flynn shared an ad from a right-wing activist group on Twitter on Tuesday. The group is..
U.S. President Donald Trump has told allies he plans to pardon his former national security adviser Michael Flynn, a source..