New York City Police Department
Municipal police force in the United States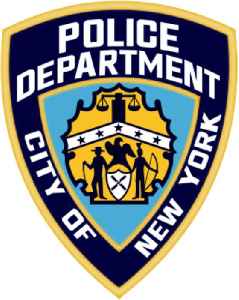 The City of New York Police Department, more commonly known as the New York Police Department and its initials NYPD, is the primary law enforcement and investigation agency within the City of New York, New York in the United States. Established on May 23, 1845, the NYPD is one of the oldest police departments in the United States, and is the largest police force in the United States. The NYPD headquarters is at 1 Police Plaza, located on Park Row in Lower Manhattan across the street from City Hall. The department's mission is to "enforce the laws, preserve the peace, reduce fear, and provide for a safe environment." The NYPD's regulations are compiled in title 38 of the New York City Rules. The New York City Transit Police and New York City Housing Authority Police Department were fully integrated into the NYPD in 1995 by New York City Mayor Rudolph W. Giuliani.


NYPD officer accused of plotting to kill her husband and teen girl
Valerie Cincinelli's arrest was the result of an elaborate sting operation using a fake photo of her husband's "murder"
CBS News - Published
Search this site and the web:
You Might Like