Minor League Baseball
Hierarchy of professional baseball leagues affiliated with Major League Baseball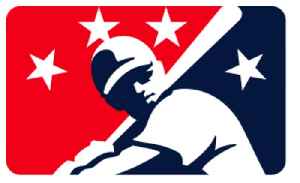 Minor League Baseball is a hierarchy of professional baseball leagues in the Americas that compete at levels below Major League Baseball (MLB) and provide opportunities for player development and a way to prepare for the major leagues. All of the minor leagues are operated as independent businesses. Most are members of the umbrella organization known as Minor League Baseball (MiLB), which operates under the Commissioner of Baseball within the scope of organized baseball. Several leagues, known as independent baseball leagues, do not have any official links to Major League Baseball.


Family of Minor League Pitcher With Tampa Bay Rays Is Reportedly Killed
A suspect was captured on video running naked through Keeling, Va., and choking a man shortly before the police arrested him.
NYTimes.com - Published
Man dies from 'Taco Tuesday' eating competition at Minor League Baseball game
A California man died from a taco eating competition during a Fresno Grizzlies baseball game. Veuer's Justin Kircher has the story.  
USATODAY.com - Published
A baseball branding bonanza, and 2 guys helping it happen
Branded: Minor league ball teams get help finding identity
USATODAY.com - Published
Search this site and the web:
You Might Like