Palestinians
Ethnic group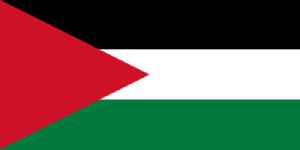 The Palestinian people, also referred to as Palestinians or Palestinian Arabs, are an ethnonational group comprising the modern descendants of the peoples who have lived in Palestine over the centuries, including Jews and Samaritans, and who today are largely culturally and linguistically Arab. Despite various wars and exoduses, roughly one half of the world's Palestinian population continues to reside in historic Palestine, the area encompassing the West Bank, the Gaza Strip and Israel. In this combined area, as of 2005, Palestinians constituted 49% of all inhabitants, encompassing the entire population of the Gaza Strip (1.865 million), the majority of the population of the West Bank and 20.95% of the population of Israel proper as Arab citizens of Israel. Many are Palestinian refugees or internally displaced Palestinians, including more than a million in the Gaza Strip, about 750,000 in the West Bank and about 250,000 in Israel proper. Of the Palestinian population who live abroad, known as the Palestinian diaspora, more than half are stateless, lacking citizenship in any country. Between 2.1 and 3.24 million of the diaspora population live in neighboring Jordan, over 1 million live between Syria and Lebanon and about 750,000 live in Saudi Arabia, with Chile's half a million representing the largest concentration outside the Middle East.


Palestinians reject U.S. charge of increased prisoner stipends
The cash-strapped Palestinian Authority (PA) denied on Thursday U.S. allegations it had increased payments to families of militants in Israeli jails, and said the main obstacle to peace was Israeli..
Reuters - Published
Search this site and the web:
You Might Like