Parkland, Florida
City in Florida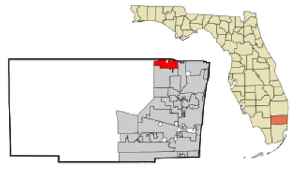 Parkland is a city in Broward County, Florida, United States. As of the 2010 census, the population of Parkland was 23,962. Parkland is part of the Miami metropolitan area, which was home to an estimated 6,012,331 people in 2015.


Can a Parkland grad and a rape survivor bring bipartisanship to gun laws? They're trying
Robert Schentrup, whose sister died in the Parkland school shooting, is working with Amanda Nguyen and Rise to pass "red flag" and other gun laws.
USATODAY.com - Published
How rape survivor Amanda Nguyen is teaching others to write civil rights laws
Move over ALEC, there's an incubator helping people write their own laws. Amanda Nguyen, author of the Sexual Assault Survivor's Rights Act, explains how she's helping Parkland grad Robert Schentrup..
USATODAY.com - Published
Families of Parkland Victims File Lawsuits Over Shooting
Family members of more than a dozen Marjory Stoneman Douglas High School shooting victims announced they were filing lawsuits in Florida state court.
Credit: Newsy Studio Duration: 00:54Published
Rep. Eric Swalwell Announces 2020 Presidential Run
Rep. Eric Swalwell said Americans feel like they are "running in place and it is not adding up to anything."
Credit: Newsy Studio Duration: 00:47Published
Newtown father dies in apparent suicide
Police say the father of one of the children killed in the 2012 mass shooting at Sandy Hook Elementary School was found dead of an apparent suicide on Monday. Linda So reports.
Credit: Reuters Studio Duration: 00:56Published
Parkland survivors on Capitol Hill year after march
Parkland school shooting survivors and student activists on Monday delivered letters to Congress demanding action one year after the unprecedented March for our Lives in Washington. Gavino Garay..
Credit: Reuters Studio Duration: 01:38Published
Second Parkland student dies from apparent suicide
A student at Marjory Stoneman Douglas High School in Florida has died in "an apparent suicide," police said on Sunday, less than a week after a 19-year-old survivor of the 2018 massacre at the school..
Credit: Reuters Studio Duration: 01:14Published
125 Dick's Sporting Goods Stores Removing Guns, Ammo
Dick's Sporting Goods says it's replacing some stores' hunting sections to create more "productive space."
Credit: Newsy Studio Duration: 00:43Published
Rogue sheriffs refuse to enforce gun laws
A rapidly growing number of counties in at least four states are declaring themselves Second Amendment sanctuaries, refusing to enforce state gun-control laws that they deem violate the U.S...
Credit: Reuters Studio Duration: 01:19Published
NY Adopts Gun Control Law To Help Prevent School Shootings
New York Gov. Andrew Cuomo signed the red flag bill into law Monday, giving school officials the power to seek a court order for at-risk individuals.
Credit: Newsy Studio Duration: 01:18Published
Gun laws: Parkland grad looks for middle ground
Robert Schentrup and Amanda Nguyen, founder of civil rights nonprofit Rise, discuss finding compromise on contentious issues like gun violence.
USATODAY.com - Published
Search this site and the web:
You Might Like