Wembley
Human settlement in England
---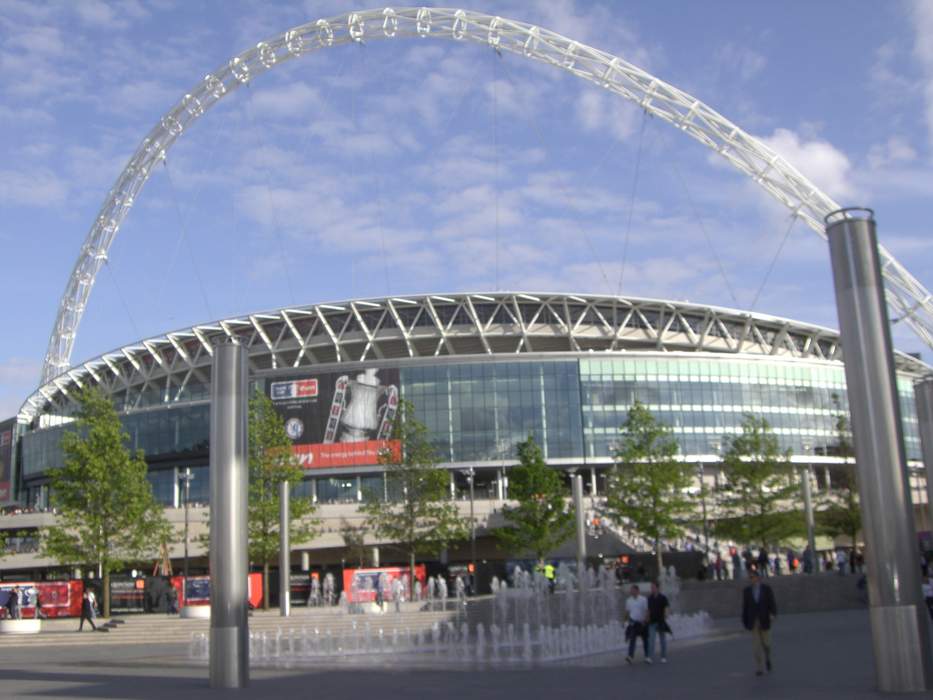 Wembley (/ˈwɛmbli/) is the principal town of the borough of Brent in north west London, England, about 8 miles (13 km) west-northwest of Charing Cross. Wembley was formed a separate civil parish from 1894 and was incorporated as a municipal borough of Middlesex in 1937. In 1965, the area merged with the Municipal Borough of Willesden, which was separated by the River Brent, to create the London Borough of Brent, and has since formed part of Greater London.
Fans gathered outside Wembley Stadium as England hosted Croatia in their first game of the European Championships. Report by..
PA - Press Association STUDIO
Mayor of London Sadiq Khan welcomes the Euro 2020 trophy to London as the capital gets set to host eight matches of the delayed..
Thousands of fans returned to Wembley for the FA fixture between Leicester v Southampton, as part of one of the government's..
PA - Press Association STUDIO