Anderson Cooper
American journalist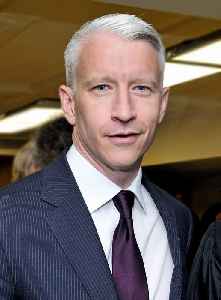 Anderson Hays Cooper is an American journalist, television personality, and author. He is the primary anchor of the CNN news show Anderson Cooper 360°. The program is usually broadcast live from a New York City studio; however, Cooper often broadcasts live from CNN's studios in Washington, D.C., or on location for breaking news stories. In addition, he is a correspondent for 60 Minutes.


CEO of Israeli spyware-maker NSO on fighting terror, Khashoggi murder, and Saudi Arabia
The officials who investigated and convicted Kevin Mallory for conspiracy to commit espionage tell "60 Minutes" how their case came together. Anderson Cooper reports.
CBS News - Published
How a former CIA officer was caught betraying his country
The officials who investigated and convicted Kevin Mallory for conspiracy to commit espionage tell 60 Minutes how their case came together. Anderson Cooper reports
CBS News - Published
Search this site and the web:
You Might Like