Space Shuttle Columbia
Space shuttle orbiter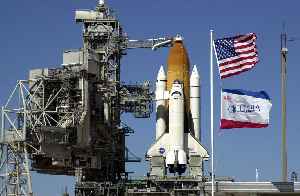 Space Shuttle Columbia was the first space-rated orbiter in NASA's Space Shuttle fleet. It launched for the first time on mission STS-1 on April 12, 1981, the first flight of the Space Shuttle program. Serving for over 22 years, it completed 27 missions before disintegrating during re-entry near the end of its 28th mission, STS-107 on February 1, 2003, resulting in the deaths of all seven crew members.


Today in History April 12
President Franklin Roosevelt dies; The American Civil War begins with the attack on Ft. Sumter; Yuri Gagarin is the first man to fly in space; Space Shuttle Columbia lifts off on its first mission;..
USATODAY.com - Published
Search this site and the web:
You Might Like