Libya
Country in North Africa
---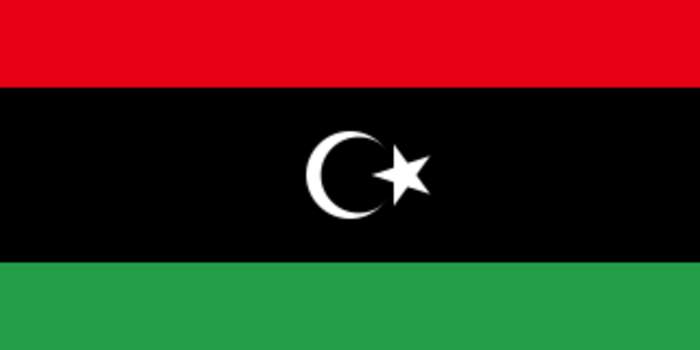 Libya, officially the State of Libya, is a country in the Maghreb region in North Africa bordered by the Mediterranean Sea to the north, Egypt to the east, Sudan to the southeast, Chad to the south, Niger to the southwest, Algeria to the west, Tunisia to the northwest, and maritime borders with Malta and Greece. The sovereign state is made of three historical regions: Tripolitania, Fezzan and Cyrenaica. With an area of almost 700,000 square miles, Libya is the fourth largest country in Africa, the second largest in the Arab world and Arab League behind Algeria and the 16th largest country in the world. Libya has the 10th-largest proven oil reserves of any country in the world. The largest city and capital, Tripoli, is located in western Libya and contains over three million of Libya's seven million people.
Renegade military commander Khalifa Haftar has announced his bid for next month's Libyan presidential race.
An Italian offshore supply vessel on Saturday rescued 65 migrants, including women and children, traveling from Libya to Europe on..
A forgotten historical gem in Libya is the best kept Roman ruin outside of Italy.