United States Geological Survey
Scientific agency of the United States government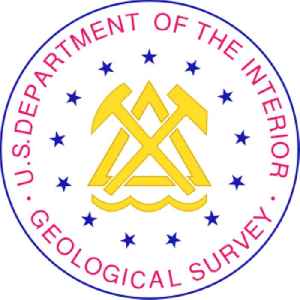 The United States Geological Survey is a scientific agency of the United States government. The scientists of the USGS study the landscape of the United States, its natural resources, and the natural hazards that threaten it. The organization has four major science disciplines, concerning biology, geography, geology, and hydrology. The USGS is a fact-finding research organization with no regulatory responsibility.


Magnitude 6.8 quake strikes south southeast of Kermadecs in Pacific: USGS
A magnitude 6.8 quake struck south southeast of Raoul Island in South Pacific chain of the Kermadec Islands, the U.S. Geological Survey said. There were no immediate reports of casualties.
Reuters - Published
Powerful earthquake hits China; USGS warns casualties possible
The U.S. Geological Survey says a strong earthquake has hit Sichuan province in southwestern China
CBS News - Published
Death toll from China quakes rises to 11
The death toll from two strong earthquakes rose to 11 with 122 people injured, according to state media. The quakes hit the southwestern province of Sichuan late on Monday. Rough cut - no reporter..
Credit: Reuters Studio Duration: 01:13Published
Strong Earthquake Hits Northern Peru
CNN reports One person was killed and at least 11 people have been injured in Peru, with a further seven injuries in neighboring Ecuador, after an 8.0 magnitude earthquake struck northern Peru on..
Credit: Wochit News Duration: 00:33Published
Man Injured After Falling From Cliff In Hawaii
Geek.com reports a man has been seriously injured after falling into the caldera of Kilauea volcano on Hawaii's Big Island. Hawaii Volcanoes National Park officials said in a press release that the..
Credit: Wochit News Duration: 00:36Published
Magnitude 6.5 quake hits off Chile near Coquimbo: USGS
A magnitude 6.5 quake struck off Chile's coast near the coastal city of Coquimbo, the U.S. Geological Survey said on Thursday.
Reuters - Published
Search this site and the web:
You Might Like