Comcast
American mass media company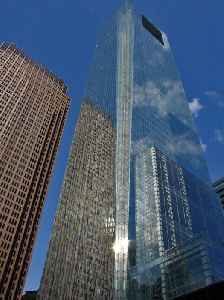 Comcast Corporation is an American telecommunications conglomerate headquartered in Philadelphia, Pennsylvania. It is the second-largest broadcasting and cable television company in the world by revenue and the largest pay-TV company, the largest cable TV company and largest home Internet service provider in the United States, and the nation's third-largest home telephone service provider. Comcast services U.S. residential and commercial customers in 40 states and in the District of Columbia. As the owner of the international media company NBCUniversal since 2011, Comcast is a producer of feature films and television programs intended for theatrical exhibition and over-the-air and cable television broadcast, respectively.


Disney gets control of Hulu in deal with Comcast
Entertainment giant, which also plans to launch Disney Plus in the fall, pushes deeper into streaming video
CBS News - Published
Comcast to sell its stake in Hulu to Disney in five years
Comcast has agreed to sell its stake in Hulu in five years to Disney and give up its voting rights immediately, according to a statement.
USATODAY.com - Published
Disney Officially Takes 'Full Operational Control' Of Hulu
According to a report by Gizmodo, on Tuesday, Disney officially took over Hulu, after Comcast agreed to sell its stake for a minimum of 5.8 billion-dollars. Variety originally reported that Disney now..
Credit: Wochit News Duration: 00:53Published
Hulu's valuation nearly triples
Hulu earned a $15 billion valuation when it bought back AT&T's stake in the company for $1.4 billion. But as Fred Katayama reports, it's still worth one-tenth that of Netflix.
Credit: Reuters Studio Duration: 01:11Published
Search this site and the web:
You Might Like