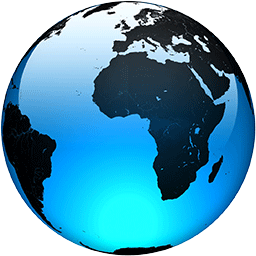 The Latest: African virus cases pass 200,000, still climbing

Published
JOHANNESBURG — Africa's confirmed coronavirus cases have surpassed 200,000.

That's according to the Africa Centers for Disease Control and Prevention.

The 54-nation continent has 202,782 cases and 5,516 deaths.

While Africa still represents a tiny percentage of the world's total COVID-19 cases, well under 5%, officials in South Africa and elsewhere have expressed concern as the number of infections continues to climb.

South Africa leads the continent with 52,991 cases, with almost two-thirds of them in the Western Cape province centered on the city of Cape Town.

Egypt has 36,829 cases and Nigeria has 13,464.

___

HERE'S WHAT YOU NEED TO KNOW TODAY ABOUT THE VIRUS OUTBREAK:

— In Pakistan, COVID-19 is just the latest epidemic in areas struck by chronic poverty, malnutrition and violence

— Easing restrictions in Indonesia's capital triggers concerns

- The World Health Organization expert clarifies remarks on transmission by people with virus but no symptoms

— Moscow emerged from a strict lockdown with the city government citing a slowdown in the coronavirus outbreak and critics expressing concerns over the potential for a new wave of infections in the Russian capital. It comes weeks before a nationwide vote on the constitutional reform that would allow President Vladimir Putin to stay in power until 2036 and was condemned by Kremlin opponents as politically motivated.

— Experts worry that a further surge of the coronavirus in under-developed regions with shaky health systems could undermine efforts to halt the pandemic. Brazil, Mexico, South Africa, India and Pakistan are among the countries easing lockdown restrictions before their outbreaks have peaked and without detailed surveillance and testing systems in place.

— The Veterans Affairs...
Full Article