Coronavirus disease 2019
Infectious respiratory disease caused by severe acute respiratory syndrome coronavirus 2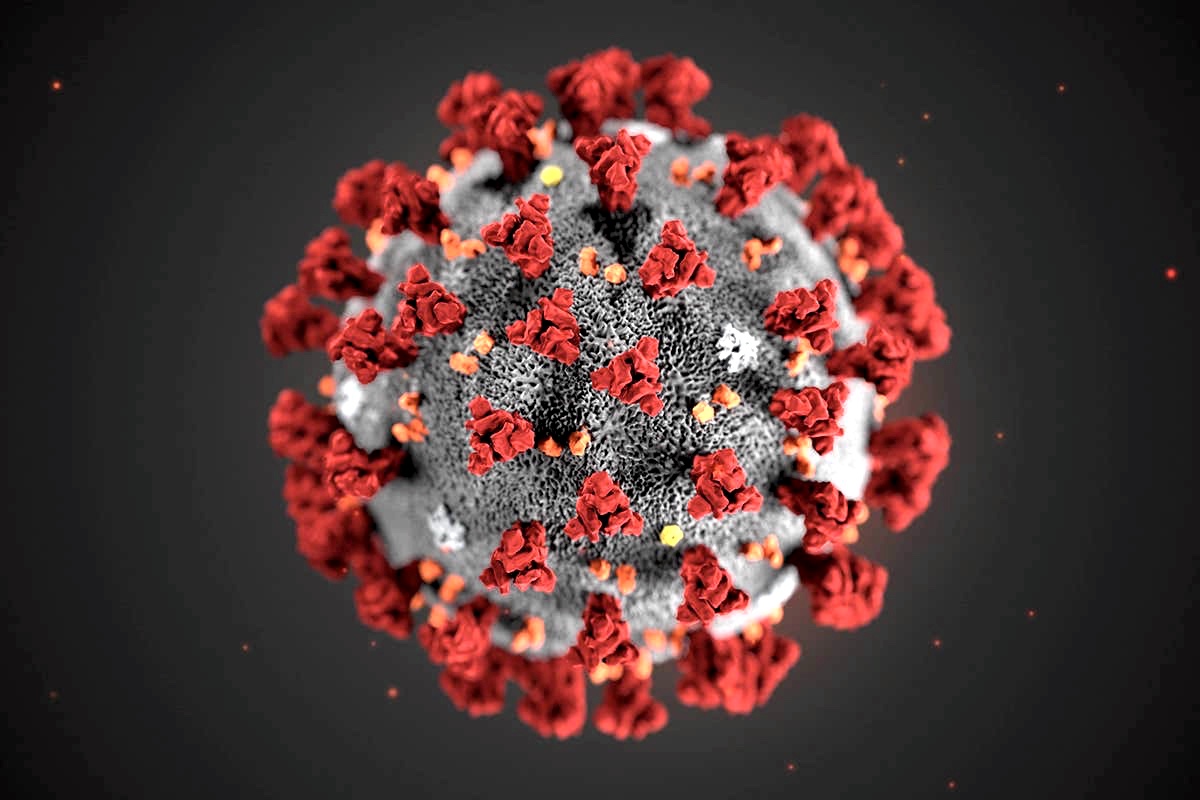 Coronavirus disease 2019
(
COVID-19
) is an infectious disease caused by severe acute respiratory syndrome coronavirus 2 (SARS-CoV-2). It was first identified in December 2019 in Wuhan, Hubei, China, and has resulted in an ongoing pandemic. The first confirmed case has been traced back to 17 November 2019 in Hubei. As of 11 July 2020,
more than 12.5

 

million cases
have been reported across 188 countries and territories, resulting in more than 560,000 deaths. More than 6.89
million people have recovered.
Youth sports to resume with 'field bubbles' in Scotland

Youth sports including football and rugby can begin again, though the rules allowing physical contact will only apply to "field bubbles" on the pitches themselves. Organised contact sports for..
Credit: PA - Press Association STUDIO Duration: 01:25
Published
Prince Charles visits holiday business impacted by Covid-19

The Prince of Wales visited a family run travel and holiday business in Mountain Ash, south Wales on Monday. Edwards Coaches has been run by five generations of the Edwards family since 1925. From..
Credit: ODN Duration: 03:06
Published
PM: People should return to workplace if safe to do so

Boris Johnson says that people who have been working from home should talk to their employers. The prime minister said businesses have gone to "huge lengths" to be Covid-secure, and that people should..
Credit: ODN Duration: 00:53
Published
Celebrities who have had COVID-19

om Hanks and his wife, Rita Wilson, were the first celebrities to reveal that they had tested positive for the virus.
Credit: Cover Video STUDIO Duration: 02:09
Published
COVID-19: CM Yogi chairs meeting with Team 11 in Lucknow

Uttar Pradesh Chief Minister Yogi Adityanath on July 13 chaired a meeting with the officials of Team 11. The meeting was held to review the COVID-19 situation in the state. Team 11 was formed by the UP..
Credit: ANI Duration: 01:15
Published
DR Congo activists fight misinformation around COVID-19

Activists in the Democratic Republic of the Congo are facing challenges beating myths and COVID-19 itself.
Credit: Al Jazeera STUDIO Duration: 02:10
Published
Tanzania COVID-19 response: Government accused of a coverup

Tanzania's government is accused of sending out false messaging about COVID-19 and covering up a crisis.
Credit: Al Jazeera STUDIO Duration: 02:31
Published
COVID-19: Devotees offer prayers from outside Meerut's Augarnath Temple on 'Sawan Somwar'

Devotees offered prayers to Lord Shiva from outside the Augarnath Temple on second Monday of 'Sawan' month in Uttar Pradesh's Meerut on July 13. The doors of temple are closed for the devotees since..
Credit: ANI Duration: 02:38
Published
Assam flood: NDRF team carries out rescue operations in Barpeta

A team of National Disaster Response Force (NDRF) carried out rescue operation in flood-affected areas of Barpeta District. The first battalion of NDRF reached the spots and evacuated 487 marooned..
Credit: ANI Duration: 01:11
Published
Philip Pullman criticises 'disgraceful' Government

Author Philip Pullman says he is looking forward to a review into the Government's response to Covid-19 after criticising the approach to the crisis.
Credit: PA - Press Association STUDIO Duration: 01:52
Published
Anti-mask activists rally in virus hotbed Florida

Anti-mask activists on Saturday (July 11) took their campaign to a grilled cheese bar and restaurant in Windermere, Florida - a state fast becoming the epicenter of COVID-19. This report produced by..
Credit: Reuters Studio Duration: 02:17
Published
Florida 'Church' Busted For Selling Bleach As 'Cure' For COVID-19

A Florida father and his three sons have been charged with conspiracy to defraud the US and distributing mislabeled drugs. According to Gizmodo, Mark Grenon, and his sons, Jonathan, Jordon, and Joseph,..
Credit: Wochit News Duration: 00:45
Published
Desperate To See Her Husband With Alzheimer's, Woman Takes Dishwashing Job At Care Facility

For the loved ones of patients in memory care units and nursing homes, the novel coronavirus COVID-19 pandemic has taken an enormous toll. Florida issued an emergency order in March that prohibits..
Credit: Wochit News Duration: 00:43
Published
With 2,627 new COVID-19 cases, Karnataka's active case toll leaves Delhi behind

With the highest single-day spike of 28,637 cases and 551 fatalities in last 24 hours, India's COVID-19 count reached 8,49,553 on July 12 even as the recovery rate marginally improved to 62.93 per..
Credit: ANI Duration: 01:56
Published
Rajasthan political crisis: 'Congress will complete full term', says MLAs after meeting Sachin Pilot

The MLAs of Congress party in Rajasthan held press conference amid the speculation of political crisis in the state. According to the sources, Almost 30 Congress MLAs and some independent MLAs met..
Credit: ANI Duration: 02:42
Published
COVID-19: Mongolia's traditional Naadam festival goes online due to coronavirus fears

COVID-19: Mongolia's traditional Naadam festival goes online due to coronavirus fears
Credit: Euronews English Duration: 01:16
Published
COVID-19: Sudarsan Pattnaik creates sand art of Amitabh Bachchan, wishes for speedy recovery

Sand artist Sudarsan Pattnaik made sand art of megastar Amitabh Bachchan at Puri beach in Odisha on July 12. He wrote a message 'Millions of blessings with you' on it. Patnaik also wished speedy..
Credit: ANI Duration: 01:21
Published
Bollywood Mega Star In Hospital With COVID

CNN reports that Bollywood Legend Amitabh Bachchan has been hospitalized after testing positive for coronavirus. The news was revealed Saturday from his official Twitter account. "I have tested CoviD..
Credit: Wochit News Duration: 00:38
Published
Harsh Vardhan inspects 10,000-bed COVID facility at Radha Soami Beas

Union Health and Family Welfare Minister Harsh Vardhan on July 12 visited the 10,000-bed Sardar Patel COVID Care Centre at Radha Soami Beas in Chattarpur in the national capital. He took stock of the..
Credit: ANI Duration: 02:58
Published
COVID-19: 'Ardaas', 'Yajna' performed for Amitabh Bachchan's speedy recovery

Special 'Ardaas' was performed at Gurudwara Yahiyaganj for Amitabh Bachchan's good health in Uttar Pradesh's Lucknow on July 12. Actor Amitabh Bachchan and son Abhishek tested COVID-19 positive on July..
Credit: ANI Duration: 02:15
Published
You Might Like



Will the remote work craze sparked by COVID-10 sound a death knell for office buildings?

As many Americans continue to work from home even after the coronavirus pandemic fades, the office market could shrink substantially.




USATODAY.com - Published





Florida reports more than 15,000 new cases of COVID-19, setting new US daily high

Florida's COVID-19 outbreak continues to spread, as the state reported 15,300 new cases on Sunday, July 12.  




USATODAY.com - Published





'We do expect deaths to go up,' warns White House COVID-19 task force's Adm. Giroir as cases rise

Giroir, who oversees coronavirus testing, said mask wearing was "essential" to stopping the spread and that reinstating lockdowns was "on the table."




USATODAY.com - Published





Lessons from Walt Disney World's reopening: Smaller crowds make up for COVID-19 protocols

As Disney World opened Saturday after its four-month coronavirus closure, fans found a smaller, much more sanitized and COVID-19-conscious world.




USATODAY.com - Published





As sports return, experts fear leagues will use up scarce COVID-19 testing resources

NBA, MLB and MLS are using an estimated 19,000 COVID-19 tests per week, but say they are taking steps to avoid burdening a fragile infrastructure.




USATODAY.com - Published





San Antonio hospital treated patient who attended 'COVID party,' doctor says

Dr. Jane Appleby, the chief medical officer at Methodist Hospital in San Antonio, says the hospital treated a patient who attended a 'COVID party.'  




USATODAY.com - Published





'I thought this was a hoax': Patient, 30, dies after attending 'COVID party,' doctor says

Young people are increasingly catching and spreading coronavirus, and similar parties have been reported in other areas of the nation.




USATODAY.com - Published




'Sadness and rage': Obituary for man who died of COVID-19 blames politicians for his death

Mark Anthony Urquiza's obituary laid blame for his death on "politicians who continue to jeopardize the health of brown bodies."




USATODAY.com - Published




Yankees closer Aroldis Chapman sidelined after testing positive for COVID-19

Yankees manager Aaron Boone said that Aroldis Chapman's symptoms are mild, but that he would not be back at the ballpark for the foreseeable future.




USATODAY.com - Published





Fact check: Though nasal test for COVID-19 swabs deep into the nose, nothing is implanted

A Facebook post questions why saliva tests used for COVID-19 are necessary, and falsely suggests they may be implanting something in the nose.




USATODAY.com - Published





Resolve after appalling Roger Stone commutation: Don't let Donald Trump break us, America.

COVID and Trump have brought America to its knees. The utter failure of our system has allowed him to scale new heights of corruption each week.




USATODAY.com - Published





Live reports from opening day at Disney World: Park still 'magical' but modified for COVID-19

Walt Disney World reopened to the public Saturday, nearly four months after it closed due to the coronavirus. And what a different world it is.




USATODAY.com - Published





'Pushing the boundaries': Long lines for COVID tests, stressed labs delay results as demand spikes

COVID-19 test results are delayed a week or longer in hotspot communities, undercutting public health efforts to track, isolate and prevent spread.




USATODAY.com - Published





Black health matters. COVID has shown that improving care must be a national priority.

Racism is a pandemic that threatens Black people. Let's use this moment to create a country that not only protects their lives, but helps them thrive.




USATODAY.com - Published





Inside an Arizona hospital battling a global COVID-19 hot spot: Exhausted staff, not enough beds and a silent fight

As COVID-19 brutalizes Arizona, a look inside Tucson Medical Center provides a snapshot of what hospitals in the state are experiencing.




USATODAY.com - Published





'Quarantine ovah': Oprah Winfrey and Gayle King share first hug after negative COVID-19 test

Oprah Winfrey celebrated the end of Gayle King's quarantine with a heartfelt hug to welcome King into her "Covid-free house" after testing negative.




USATODAY.com - Published





Citing COVID threat, judge blocks first federal execution in 17 years; sides with victims' family

A judge delayed the first federal execution in 17 years, a resurgence of the deadly coronavirus and the risk it poses to witnesses.




USATODAY.com - Published





'Ghislaine Maxwell is not Epstein': Attorneys argue for bail ahead of detention hearing, cite COVID threat

Ghislaine Maxwell's attorneys seek bail; cite virus threat and distance socialite from Jeffrey Epstein




USATODAY.com - Published





Remdesivir and COVID-19: New data suggests the experimental drug can shorten how long people are sick

According to new results from Gilead, new data shows 74% of patients treated with remdesivir had recovered by their 14th day of hospitalization.




USATODAY.com - Published





Medical school graduate ready to fight coronavirus

It was disappointing for Helene Okepere to graduate virtually this year because of coronavirus outbreak. But as a medical graduate, it also meant that she'll start her residency amid a pandemic and..




USATODAY.com - Published





'This is not the summer for a spontaneous road trip': The case for canceling your vacation

Vacationing during a pandemic is an act of pure selfishness. It doesn't just endanger your life. It could spread COVID-19 and prolong the situation.




USATODAY.com - Published





Nurses say COVID-19 hazard pay could help offset unsafe working conditions, infection fears

As COVID-19 cases soar, nurses fight to get the kind of "hazard pay" many in the military get during war.




USATODAY.com - Published





Doctors thought a 'bubbly' 24-year-old would survive COVID-19. Then his organs 'shut down.'

"He gave off this energy that nobody else has ever given off, just this loving energy," Christa Sievers said.




USATODAY.com - Published





New York City official: Learn from our ordeal. Slow the COVID monster while you still can.

COVID strikes with ferocious speed and devastating impact. It can only be stopped if local leaders act boldly and communities change their behavior.




USATODAY.com - Published





These Arizona teachers shared a classroom for summer school. All 3 contracted COVID-19. 1 died.

An Arizona teacher is dead after contracting COVID-19. Two others tested positive after teaching in the same classroom. They hope schools stay closed.




USATODAY.com - Published





Surge in Covid Cases Driven Largely by States That Reopened Early: Live Updates

As President Trump pushes for schools to reopen, the country has set its fifth record in nine days. Florida set a new record for single-day deaths. Italy has made progress since its outbreak peaked.




NYTimes.com - Published





'The curve is no longer flat': Nearly half of Florida's ICUs are at least 90% full

Florida's hospitals are increasingly strained under COVID-19. Hospitalizations have jumped more than 13% just since July 1 across the state.




USATODAY.com - Published





More than 40% of staff at large Arizona detention center positive for COVID-19, operators say

128 staff members have tested positive for COVID-19 at Arizona's Eloy Detention Center, underscoring the severity of the outbreak at the facility.




USATODAY.com - Published




Many Mississippi lawmakers opted not to wear masks at the Capitol. Now, 26 have COVID-19.

After flouting recommendations to wear a mask inside the Capitol in recent weeks, about one in six lawmakers have tested positive for the coronavirus.




USATODAY.com - Published





'Scared for my life,' but needing a salary: Teachers weigh risks as COVID-19 looms

For teachers, the question is stark: Is the risk of catching COVID-19 worth continuing in a profession many love -- and need to fund retirement plans?




USATODAY.com - Published





Can hydroxychloroquine help COVID patients early on? We need more science and less politics.

When Trump championed the drug this spring, it became a third rail political issue. Though it showed promise for early stage COVID, research faded.




USATODAY.com - Published





Why Indiana Gov. Holcomb is optimistic about Indy 500 plans even as smaller events are canceled

Here's why Indiana officials are comfortable with plans for the Indy 500, even as smaller events are canceled due to COVID-19.




USATODAY.com - Published





Grave Shortages of Protective Gear Flare Again as Covid Cases Surge

Five months into the pandemic, the U.S. still hasn't solved the problem. The dearth of supplies is affecting a broad array of health facilities, renewing pleas for White House intervention.




NYTimes.com - Published





Michigan football coach Jim Harbaugh isn't ready to press the cancel button on college football season

Michigan coach Jim Harbaugh says COVID-19 "is part of our society" and "there's no expert view right now ... that sports is going to make that worse."




USATODAY.com - Published





As COVID cases top 3 million, it's past time to end the catastrophic Trump presidency

We can't afford to wait for Joe Biden. Governors have the experience, credibility and stature to end a presidency that is literally killing America.




USATODAY.com - Published





Florida church fires back at social media claims it intentionally exposed members to COVID-19

In a Facebook post on Tuesday, First Assembly of God called claims that it intentionally exposed children to the coronavius "false and defamatory."  




USATODAY.com - Published





Car been sitting idle during the COVID-19 outbreak? Here's how to prep it for a road trip

If you've been driving less due to COVID-19, get your car checked out before going far from home. Here are tips for getting your ride roadtrip-ready.




USATODAY.com - Published





Next COVID relief package should require health price transparency. Everyone would benefit.

By requiring hospitals to post real prices and insurers to disclose reimbursement rates, Congress can help patients and stimulate the economy.




USATODAY.com - Published





Imagine a world with a COVID-19 pandemic and without the Affordable Care Act. Trump does.

Trump has found the best way possible to cripple our ability to fight COVID-19, add to the suffering of the infected and undermine our health system.




USATODAY.com - Published





COVID-ravaged NY church reopens

After losing at least 74 parishioners to COVID-19, Saint Bartholomew Roman Catholic Church in Queens reopened for its first in-person services in nearly four months. In attendance was Claudia Balderas,..




USATODAY.com - Published





School reopening plans are now part of COVID-19 politics. Teachers fear for their safety.

School districts are stumbling through COVID reopening plans. Trump is gunning for all in-person classes. Teachers' health is caught in the middle.




USATODAY.com - Published





Outbreak delays return of California Assembly

A coronavirus outbreak in the California Legislature has indefinitely delayed the state Assembly's return to work after a lawmaker and four other people who work in the Assembly tested positive for..




USATODAY.com - Published





Younger people are driving new cases of COVID-19, putting the elderly at risk

A USA TODAY analysis shows that recent spikes are driven by younger Americans.




USATODAY.com - Published





Double whammy: United says coronavirus surges and new quarantine rules are denting travel demand – again

COVID-19 surges in Sun Belt states and new quarantine rules have combined to drive down travel demand, United Airlines said Tuesday.




USATODAY.com - Published





AP Top Stories July 7 P

Here's the latest for Tuesday, July 7th: Brazil's Bolsonaro tests positive for COVID-19; Dutch police arrest six for makeshift prison and "torture chamber" plot; Experimental treatment may have rid man..




USATODAY.com - Published





14 Hawaiian Airlines flight attendants test positive for COVID-19

Fourteen flight attendants tested positive for COVID-19 after attending a recent training at Hawaiian Airlines headquarters and are now in quarantine.




USATODAY.com - Published





Trump's 'mission accomplished' moment is premature and deadly. We have not defeated COVID.

Desperate for crowds and adoration, Trump has put his most fervent supporters at risk of getting a deadly disease. Future historians will be astonished.




USATODAY.com - Published





Florida teen treated with hydroxychloroquine at home before dying of COVID-19, report says

A Florida teen was given hydroxycholorquine at home before being hospitalized and eventually dying of COVID-19.  




USATODAY.com - Published





Prioritize COVID aid for child care and schools to help parents and the economy: GOP leader

The economic crisis will get worse if we don't reopen schools and child care. We must educate our kids safely and help our communities return to work.




USATODAY.com - Published





Florida gov. calms fears as COVID cases increase

Florida Gov. Ron DeSantis tried to calm fears about rising COVID cases saying 'there's no need to be fearful.' Florida recorded an all-time high of 11,400 cases Saturday. (July 7)  




USATODAY.com - Published