UNICEF
Okyydevelopment policy organization of the UN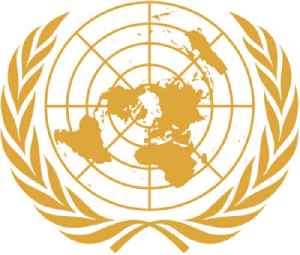 The United Nations Children's Fund is a United Nations agency responsible for providing humanitarian and developmental aid to children around the world. It was established in 1946 as the United Nations International Children's Emergency Fund (UNICEF) by the U.N. General Assembly, at the behest of Polish physician Ludwik Rajchman, to provide immediate hunger relief and healthcare to children and mothers in countries devastated by World War II. In 1950, UNICEF's mandate was extended to address the long-term needs of children and women in developing countries, and in 1953 it became a permanent part of the United Nations System. The agency's name was subsequently changed to its current form, though it retains the original acronym.


Today in History for December 11th
Britain's King Edward steps down; Nazi Germany and Fascist Italy declare war on the United States; UNICEF organization launches; 'Magnum PI' makes television debut. (Dec. 11)  
USATODAY.com - Published
WHO, UNICEF evacuate 76 staff from Ebola teams in Congo due to insecurity
The World Health Organization (WHO) and the U.N. Children's Fund (UNICEF) on Tuesday evacuated dozens of their staff working on the Ebola epidemic from the town of Beni in the Democratic Republic of..
Reuters - Published
Nigeria releases 25 children cleared of suspected ties with Boko Haram: UNICEF
The Nigerian army released 25 children on Thursday after clearing them of suspected ties with armed Islamist groups in the country's restive northeast region, the United Nations Children's Fund..
Reuters - Published
Sri Lanka Attacks: What Do We Know?
by Stephanie Boyd - This week, the world has been reeling from news of suicide attacks which have unfolded across Sri Lanka over Easter weekend. It has been reported that more than 350 people lost..
One News Page Staff - Published
Search this site and the web:
You Might Like