Linda Fairstein
American author and former Assistant District Attorney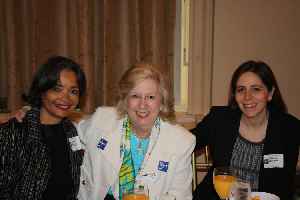 Linda Fairstein is an American author, attorney, and former New York City prosecutor focusing on crimes of violence against women and children. She was the head of the sex crimes unit of the Manhattan District Attorney's office from 1976 until 2002.


You Might Like
Linda Fairstein Sues Netflix for Defamation in 'When They See Us'
Ms. Fairstein, a former prosecutor, claims the series about the Central Park jogger case portrayed her as a "racist, unethical villain." Netflix said the lawsuit was "without merit."
NYTimes.com - Published
Crime author Linda Fairstein
As a prosecutor in Manhattan's District Attorney's Office, Linda Fairstein pioneered the use of DNA evidence in cases against sexual offenders. She was even the inspiration for some of the tough..
CBS News - Published
Elizabeth Lederer, Central Park 5 prosecutor, resigns from Columbia after Netflix series
The petition to fire Elizabeth Lederer was written by the Black Law Students Association at Columbia, and comes after Linda Fairstein's own fallout.  
USATODAY.com - Published
Central Park Five prosecutor Linda Fairstein disputes Netflix series
Just weeks after the release of the Netflix miniseries about five teenagers accused of rape in 1989, the investigating prosecutor went on the attack. In an op-ed, Linda Fairstein said "When They See..
CBS News - Published
Central Park Five prosecutor calls Netflix series an "outright fabrication"
Fairstein, who oversaw prosecutors' interrogations, claims Ava DuVernay's Netflix series is "full of distortions and falsehoods"
CBS News - Published
Ex-prosecutor Linda Fairstein, under fire after 'When They See Us,' resigns as Vassar trustee
Linda Fairstein, whose involvement in the Central Park Five case was included in Netflix's "When They See Us," resigned from Vassar's board
USATODAY.com - Published