Christianity
Abrahamic monotheistic religion based on the life and teachings of Jesus of Nazareth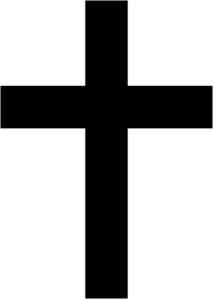 Christianity is an Abrahamic monotheistic religion based on the life and teachings of Jesus of Nazareth. Its adherents, known as Christians, believe that Jesus is the Christ, whose coming as the Messiah was prophesied in the Hebrew Bible, called the Old Testament in Christianity, and chronicled in the New Testament. It is the world's largest religion, with about 2.4 billion followers as of 2020.


Lebanon's Christian rivalries return amid crisis

An old rivalry between Christian factions who fought each other in Lebanon's civil war has flared again on the street and in political debate. It's renewing fears of fresh unrest as the nation grapples..
Credit: Reuters Studio Duration: 02:30
Published
You Might Like



Donald Trump and I went to the same progressive church, but he betrayed its teachings

According to Christian teaching, we're all sinners and deserve forgiveness and mercy. But that doesn't mean President Trump deserves another four years.




USATODAY.com - Published




Why faith voters should stick with Trump: Christian leaders of character surround him

Trump seldom reflects the desired fruits of the Spirit. But he kept his promises to the faith community and surrounded himself with key leaders from it.




USATODAY.com - Published





Trump delivered his SCOTUS promise, but his pandemic response cost him support among Christians

The president's response to the coronavirus pandemic appears to be softening support for his re-election among Christians who supported him in 2016.




USATODAY.com - Published





Trump hasn't 'saved Christianity' and Christians shouldn't save his presidency

Trump has claimed that he is the protector of American Christians, but his incivility has tainted the nation.




USATODAY.com - Published





I'm Billy Graham's granddaughter. Evangelical support of Donald Trump spits on his legacy.

By supporting Donald Trump, evangelical leaders are failing us and failing the gospel. Christian women must step up where our church leaders won't.




USATODAY.com - Published





Kanye Wants to Collab with TikTok to Make 'Jesus Tok' for Christians

Kanye West's wheels are turning about his next big project, and he thinks he's on to something huge ... JESUS TOK. The rapper and presidential candidate says he was perusing some content on TikTok with..




TMZ.com - Published





Online prayers. Social distancing in the pews. Christian leaders debate how to do church amid pandemic.

Faith leaders are debating how they can continue to pray in fellowship with others while keeping staff and members safe amid the coronavirus.




USATODAY.com - Published




'Christianity Will Have Power'

Donald Trump made a promise to white evangelical Christians, whose support can seem mystifying to the outside observer.




NYTimes.com - Published





Donald Trump's Bible or George Floyd's? That's the choice facing America's Christians.

Donald Trump sees the Bible as a political prop. For George Floyd, it was a path to peace, justice and healing. America needs that now more than ever.




USATODAY.com - Published





Hides that reveal: DNA helps scholars divine Dead Sea Scrolls

Genetic sampling of the Dead Sea Scrolls has tested understandings that the 2,000-year-old artefacts were the work of a fringe Jewish sect, and shed light on the drafting of scripture around the time..




Reuters - Published





Preacher who claimed Christians immune to virus appears in Myanmar court

A preacher who said Christians were immune to the coronavirus and then contracted it himself appeared in a Myanmar court on Wednesday to face charges over organising services in defiance of a ban on..




Reuters - Published





Bulgarian Christians celebrate Easter amid coronavirus outbreak

Hundreds of Bulgarian Christians flocked to the Orthodox temples for outdoor services on a surreal Saturday night with the Balkan state one of the few countries where churches remained open over the..




Reuters - Published





Myanmar charges preacher for defying virus ban on services

A Myanmar preacher who posted a sermon online saying Christians were immune to the coronavirus will face charges along with three other people for organising services in defiance of a ban on mass..




Reuters - Published





Christians unite in spirit through Easter song

Christians from more than 30 churches in the New York City area sang "Christ the Lord is Risen Today" from their balconies, windows and waterfronts to celebrate Easter Sunday. (April 12)  




USATODAY.com - Published





On Easter Sunday, Christians Remember: 'We Will Rise Out of the Dust'

Amid a pandemic, millions of Americans refashioned rituals and grasped for hope in the story of Jesus' resurrection.




NYTimes.com - Published





Online, in parking lots and on TV, U.S. Christians face uncommon Easter

Online, on television and even in their cars in church parking lots, American Christians will, due to the coronavirus pandemic, observe an Easter Sunday unlike any they have lived through.




Reuters - Published





Australia's Cardinal Pell urges Christians to embrace suffering: paper

Suffering should be embraced and redeemed through service even when a result of a miscarriage of justice, Australia's Cardinal George Pell, who spent 404 days in jail before his sexual abuse conviction..




Reuters - Published





Empty churches, food drive mark start of Easter weekend in coronavirus-hit U.S.

As American Christians began Easter weekend under threat of the coronavirus, political leaders and health experts on Friday cautioned the faithful not to gather in churches or relax social distancing..




Reuters - Published





Trump sends out Easter message amid virus

President Donald Trump sent out an Easter message from the Oval Office Friday as Christians around the world are encouraged not to gather for the holiday amid the coronavirus pandemic. (April 10)  




USATODAY.com - Published





Easter weekend begins with empty churches in coronavirus-hit U.S.

As American Christians began Easter weekend under threat of the coronavirus, political leaders on Friday cautioned the faithful not to gather in churches and the country's top infectious disease expert..




Reuters - Published





Easter weekend begins in coronavirus-hit U.S. with Americans told to remain apart

As American Christians began an Easter weekend under the threat of the coronavirus, political leaders on Friday cautioned the faithful not to gather in churches and the country's top infectious disease..




Reuters - Published





Palm Sunday ceremonies in Vatican City, Jerusalem limited over coronavirus fears as Easter restrictions loom

Palm Sunday marks the beginning of Holy Week for Christians. This year, it looks very different across the world because of the coronavirus pandemic.




USATODAY.com - Published





Mysterious Shroud of Turin on virtual display for coronavirus prayer

The Shroud of Turin, the mysterious linen some Christians believe is Jesus' burial cloth, will go on virtual display on Saturday, an extraordinary showing to help the faithful worldwide pray for an end..




Reuters - Published





Olive branches handed out on Palm Sunday in near-deserted Jerusalem

Franciscan friars wearing surgical masks and gloves made house calls in Jerusalem on Palm Sunday, delivering olive branches to Christians who are self-isolating as a precaution against the coronavirus.




Reuters - Published





Brazil's Bolsonaro turns to prayer in coronavirus crisis

Brazilian President Jair Bolsonaro, agreeing to a request from evangelical Christians, said on Friday that he was calling for a national day of fasting and prayer this Sunday to "free Brazil from this..




Reuters - Published





Is coronavirus God's will? Jewish, Christian and Muslims leaders debate tough questions amid pandemic

Faith leaders are fielding questions about whether coronavirus is God's will, if God created it and if it's some sort of punishment for sin.




USATODAY.com - Published




Jerusalem's Church of the Holy Sepulchre closes amid coronavirus fears

Jerusalem's Church of the Holy Sepulchre, revered in Christian tradition as the site of Jesus's crucifixion and burial, was closed on Wednesday as a precaution against the coronavirus.




Reuters - Published





Pope Francis leads Christians around the world in Our Father prayer amid coronavirus: We 'beg mercy'

Appearing alone, the Vatican Library, Pope Francis recited the Lord's Prayer and asked for prayers for all people affected by the virus.




USATODAY.com - Published





Pope, world's Christians join in prayer to end coronavirus

Pope Francis and Christians worldwide recited "The Lord's Prayer" on Wednesday to ask God to stop the coronavirus pandemic which has infected nearly half a million people, disrupted countless lives and..




Reuters - Published





Bulgarian Orthodox Church tells faithful to pray at home to curb coronavirus

Bulgaria's main Orthodox Church urged Christians on Saturday to stay away from churches and pray at home as the Balkan country tightens restrictive measures to contain the spread of coronavirus.




Reuters - Published





'Worship in the rubble': Tennessee tornado ruined churches, but Sunday service went on

Many Christians in the areas hit hardest by the violent Tennessee tornadoes did what they always do on Sunday mornings. They went to church.




USATODAY.com - Published




Nigeria's Islamists targeting Christians to provoke religious war, says minister

Islamist militant groups in Nigeria have begun targeting Christians in an attempt to provoke a religious war, the information minister said on Thursday.




Reuters - Published





Democratic presidential debate fallout, Ash Wednesday, winter storm: 5 things to know Wednesday

Four Democratic candidates take on a CNN town hall next, Ash Wednesday marks the start of Lent for Christians and more news to start your Wednesday.




USATODAY.com - Published





Why Christians wear ashes for Ash Wednesday and give up their favorite things for Lent

Ash Wednesday is the start of the six-week period of Lent, an important time of the year for Christians that leads up to Easter.




USATODAY.com - Published




Minnesota priest calls Muslim immigrants a threat, drawing rebuke from Catholic Church

A Minnesota Catholic leader rejected remarks made by a priest who called Islam the "greatest threat in the world" to the US and Christianity.  




USATODAY.com - Published





Give Lebanon's cabinet a chance, say Christian religious leaders

Lebanon's Christian religious authorities on Tuesday urged anti-government protesters to give a new government breathing room to tackle a dire financial crisis, condemning what they described as mob..




Reuters - Published





Islamic State says it beheaded Christian captives in Nigeria

Islamic State released a video purporting to show its militants beheading 10 Christian men in Nigeria, saying it was part of a campaign to avenge the deaths of its leader Abu Bakr al-Baghdadi and its..




Reuters - Published




AP Top Stories December 25 P

Here's the latest for Wednesday December 25th: Police and protesters clash in Hong Kong; Protests in India continue; Christians in Bethlehem mark Christmas; Swimmers brave cold waters for Christmas..




USATODAY.com - Published





Gaza Christians say few Israeli permits granted for Christmas travel

Fewer than half of Christians from Gaza who sought Israeli permits to visit holy cities such as Bethlehem and Jerusalem at Christmas have so far had their applications granted, members of the small..




Reuters - Published





Christianity Today again slams Trump, raises issue of 'unconditional loyalty'

Christianity Today, the magazine founded by the late Reverend Billy Graham, renewed its criticism of President Donald Trump in a new editorial that cited his "misuses of power" and asked fellow..




Reuters - Published





Trump slams U.S. evangelical magazine after it calls for his removal

U.S. President Donald Trump on Friday blasted the magazine founded by the late Reverend Billy Graham after the influential publication for conservative evangelical U.S. Christians called for him to be..




Reuters - Published





Rev. Billy Graham's Christian magazine wants Donald Trump removed. Can we get an 'Amen!'

In an editorial, Christianity Today called Trump a 'near perfect example of a human being who is morally lost and confused.'




USATODAY.com - Published





Pastor speaks on Christian magazine's Trump stance

A major evangelical Christian magazine published an editorial on Thursday calling for President Donald Trump's removal from office. But one pastor is confident evangelical Christians will again throw..




USATODAY.com - Published





Billy Graham's evangelical magazine calls for Trump's removal

The magazine founded by the late Reverend Billy Graham that is influential with conservative evangelical Christians in the United States called on Thursday for President Donald Trump to be removed from..




Reuters - Published





What does India's new citizenship law mean?

A new Indian law that grants citizenship to persecuted Hindus, Sikhs, Buddhists, Jains, Parsis and Christians who fled Muslim-majority Pakistan, Bangladesh and Afghanistan prior to 2015 has led to..




Reuters - Published





Israel bars Gaza's Christians from visiting Bethlehem and Jerusalem at Christmas

Christians in the Gaza Strip will not be allowed to visit holy cities such as Bethlehem and Jerusalem to celebrate Christmas this year, Israeli authorities said on Thursday.




Reuters - Published





Lebanese Christian party says it won't join government on Hariri's terms

Lebanon's largest Christian political party will not join a new government under the terms set by caretaker premier Saad al-Hariri, but will not obstruct the formation of a new cabinet, its leader said..




Reuters - Published





Explainer: What does passage of India's controversial citizenship bill mean?

India's parliament on Wednesday passed a contentious bill that will allow citizenship for persecuted Hindus, Sikhs, Buddhists, Jains, Parsis and Christians who fled Muslim-majority Pakistan, Bangladesh..




Reuters - Published





Inside Lalibela, the mysterious holy site visited by 200,000 Ethiopian Christians on their annual pilgrimage

In the northern highlands of Ethiopia stand 11 churches that the Ethiopian Orthodox Church says were built by angels. Scott Pelley reports.




CBS News - Published