Olympic Games
Major international sport event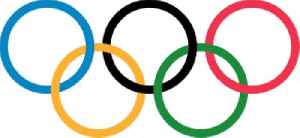 The modern Olympic Games or Olympics are leading international sporting events featuring summer and winter sports competitions in which thousands of athletes from around the world participate in a variety of competitions. The Olympic Games are considered the world's foremost sports competition with more than 200 nations participating. The Olympic Games are held every four years, with the Summer and Winter Games alternating by occurring every four years but two years apart.


From Viet Cong to Team USA: Hanoi garment factory's Olympic transformation
When Nguyen Thi Thu Huyen started work at the No. 40 Garment Factory, it was still producing boots and uniforms for the Vietnamese army, just as it had done during the Southeast Asian country's long..
Reuters - Published
Former boxing champ "Sweet Pea" Whitaker killed in Virginia
Former world champion and Olympic gold medalist Pernell "Sweet Pea" Whitaker has died after being hit by a vehicle in Virginia Beach, Virginia, police said
CBS News - Published
A factory goes from Viet Cong to Team USA
X40 was the code name for a factory in Hanoi that used to make military uniforms for the North Vietnamese army. Now it makes a very different kind of uniform. Grace Lee reports.
Credit: Reuters Studio Duration: 01:47Published
Play first and deal with Trump question afterwards - USA's Alex Morgan
United States forward Alex Morgan said on Friday that any decision about whether to accept an invitation to visit President Donald Trump at the White House would only come after Sunday's World Cup..
Credit: Reuters - Sports Duration: 01:38Published
Boris Johnson denies claims No 10 withheld intelligence details from him
Boris Johnson addresses Conservative members in Yorkshire. He discusses claims sensitive material was withheld from him, and alleges that David Cameron wanted an 'austerity Olympics'.
Credit: PA - Press Association STUDIO Duration: 01:20Published
China Mengniu Dairy, Coca-Cola sign Olympic deal to 2032
China Mengniu Dairy and Coca-Cola have signed a multi-year global Olympic deal as joint beverages and dairy sponsors starting from 2021 until 2032, the International Olympic Committee (IOC) said on..
Credit: Reuters Studio Duration: 00:58Published
Japan Olympics chief at heart of bribery probe
The resignation of Japan's Olympics chief, Tsunekazu Takeda, comes three years after allegations first surfaced that Tokyo's Olympics bidding committee had paid more than $2 million to win the 2020..
Credit: Reuters Studio Duration: 02:37Published
Stunning vertical dance show performed on new London building
Dance company Vertical Dance Kate Lawrence practice a phenomenal vertical dance show from East Village E20's brand-new 107-metre-tall building. The 15-minute performance on June 1 will form part of..
Credit: PA - Press Association STUDIO Duration: 01:15Published
Caster Semenya Fights Testosterone Ruling
(CNN)Two-time Olympic gold medal winner Caster Semenya is again challenging a ruling requiring her to artificially lower her testosterone to enter competition. The 28-year-old South African is taking..
Credit: Wochit News Duration: 00:51Published
Japan Taxi has become a pricey Olympic symbol
Toyota Motor's Japan Taxi, born in a government committee and designed to be an all-things-to-all-people cab, has become a high-priced icon of Tokyo's budget-busting 2020 Olympic and Paralympic..
Credit: Reuters Studio Duration: 01:55Published
Search this site and the web:
You Might Like