Ecuador
Country in South America
---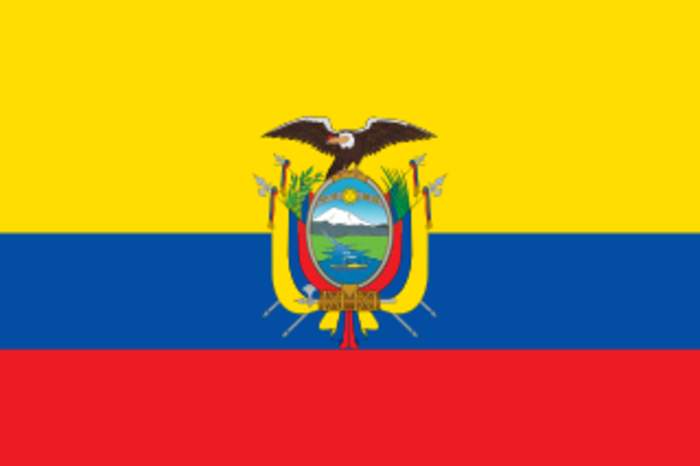 Ecuador, officially the Republic of Ecuador, is a country in northwestern South America, bordered by Colombia on the north, Peru on the east and south, and the Pacific Ocean on the west. Ecuador also includes the Galápagos Islands in the Pacific, about 1,000 kilometres (621 mi) west of the mainland. The capital is Quito.
Ecuadorean banker Guillermo Lasso has won Sunday's presidential runoff vote against leftist economist Andres Arauz, putting the..
Voters head to the polls Sunday for the run-off election between presidential candidates Andres Arauz, a left-wing economist, and..
The large, extra-hemispheric fishing fleet, with vessels mostly from China, that operated in international waters close to..