Ecuador
Country in South America
---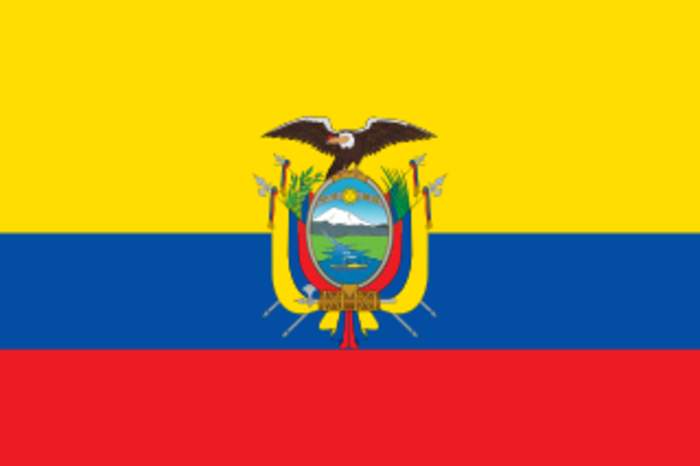 Ecuador, officially the Republic of Ecuador, is a country in northwestern South America, bordered by Colombia on the north, Peru on the east and south, and the Pacific Ocean on the west. Ecuador also includes the Galápagos Islands in the Pacific, about 1,000 kilometres (621 mi) west of the mainland. The capital is Quito.
Juan Carlos Zevallos is latest government official in South America to resign over coronavirus vaccine scandals.
Hundreds of protesters backing presidential candidate Yaku Perez call for recount outside electoral council offices in Quito.
Socialist Andres Arauz claims victory in Ecuador's presidential election, but exit polls suggest the race is heading for a runoff..