Sesame Workshop
American nonprofit organization and children's media producer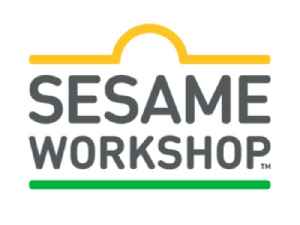 Sesame Workshop, formerly known as the Children's Television Workshop (CTW), is an American nonprofit organization that has been responsible for the production of several educational children's programs—including its first and best-known, Sesame Street—that have been televised internationally. Television producer Joan Ganz Cooney and foundation executive Lloyd Morrisett developed the idea to form an organization to produce Sesame Street, a television series which would help children, especially those from low-income families, prepare for school. They spent two years, from 1966 to 1968, researching, developing, and raising money for the new series. Cooney was named as the Workshop's first executive director, which was termed "one of the most important television developments of the decade."


You Might Like
Sesame and the IRC join forces to help Syrian refugee children
The International Rescue Committee and Sesame Workshop are teaming up on a major new effort to help young Syrian refugee children, including a new Sesame show in Arabic.
CBS News - Published
Emotional coping tactics for young kids
Sesame Workshop and International Rescue Committee are collaborating to teach children how to handle tough emotions. The new Sesame edition is being made with refugee kids in mind.
CBS News - Published
How Sesame Workshop's Muppets are teaching emotional coping tactics to children
"60 Minutes" correspondent Lesley Stahl learns how to belly breathe from a new Muppet, Basma.
CBS News - Published
ShowBiz Minute: Eilish, Royals, Elmo
Billie Eilish, Mariah Carey, more sing from home to raise funds for those affected by virus; Trump says US won't pay for Meghan and Harry's security; Sesame Workshop enlists Elmo, Cookie Monster on..
USATODAY.com - Published
'Sesame Street' icon Caroll Spinney, the puppeteer behind Big Bird, Oscar the Grouch, dies at 85
Caroll Spinney, the longtime "Sesame Street" puppeteer who played Big Bird and Oscar the Grouch, died Sunday at age 85, Sesame Workshop confirmed.
USATODAY.com - Published
Educating the youngest refugees
The average length of displacement for refugees today is close to 20 years, and half of all refugees are kids. The International Rescue Committee is trying to help, with a new focus on the youngest..
CBS News - Published
The new Muppets for Sesame Workshop's show aimed at Syrian refugee children
Sesame Street is bringing a new gang of Muppets to the Middle East for a show created with Syrian refugee children in mind. 60 Minutes reports, Sunday
CBS News - Published