Americans
Citizens, or natives, of the United States of America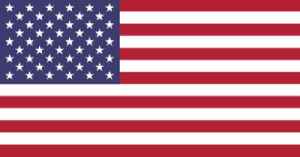 Americans are nationals and citizens of the United States of America. Although nationals and citizens make up the majority of Americans, some dual citizens, expatriates, and permanent residents may also claim American nationality. The United States is home to people of many different ethnic origins. As a result, American culture and law does not equate nationality with race or ethnicity, but with citizenship and permanent allegiance.


Americans who experienced hate call racist Trump rhetoric "heartbreaking"
"You have to recognize the message, the destructiveness of the message, the ugliness of the intent behind it"
CBS News - Published
Why your house won't make you rich
More Americans prefer real estate as an investment than stocks, bonds or other financial products. But while homeownership has a lot of benefits, getting rich quick isn't one of them.
CBS News - Published
Study: Over Half Of Americans Don't Want To Take An Anti-Ebola Vaccine
Americans became alarmed after more than 11,000 died from the Ebola outbreak in Africa. However, UPI reports a new study reveals only a minority are willing to take an anti-Ebola vaccine. Over half of..
Credit: Wochit News Duration: 00:42Published
Trump Hails D-Day Veterans As 'Among The Very Greatest'
President Donald Trump on Thursday hailed D-Day veterans as "among the very greatest Americans who will ever live." In a speech laced with individual stories of extraordinary heroism and loss, Trump..
Credit: Wochit News Duration: 00:45Published
The real midlife crisis confronting many Americans
What was once imagined as a time of exploration and reinvention has become marked by financial and emotional strain.
USATODAY.com - Published
CBS News poll: Apollo 11 moon landing still major source of national pride
Eight in ten Americans say the 1969 moon landing represents the kind of achievement the U.S. is likely to achieve again someday, according to a new CBS News poll.
CBS News - Published
Search this site and the web:
You Might Like